2019 media transfer window: Who moved where?
A wave of resignations hit Ghana's media landscape this year with some of the country's top journalists crossing carpets.
In football circles, it would have been called a transfer window.
At least 38 media professionals either dropped the mic or pens, only to pick them elsewhere or move into business or corporate sectors.
Reasons for the exodus vary from the search for better opportunities, conditions of service through a biting financial crisis in the industry to the desire to build personal capacity.
The EIB Group took the biggest hit with the resignation tsunami sweeping away 12 of its journalists. It is followed by the state-owned Graphic Communications Group Limited, which arguably has one of the lowest attrition rates for media professionals over the years.
But this year, at least six journalists with the company's flagship, Daily Graphic, took their loyalties elsewhere.
Out of the lot, four media personalities— Mabel Aku Baneseh of the Graphic Communications Group, Emmanuel Kofi Ansah of Multimedia, Business and Financial Times' Basiru Adam and Kyenkyenhene Boateng of Ghanaweb, step into the unpredictable but rewarding world of entrepreneurship.
While Ms Baneseh is into communication consultancy, Mr Ansah runs an ultra-modern restaurant and is also into the business of high-end fashion accessories.
Two other GCGL products, Sebastian Syme and Victor Kwawukume have headed to the United Kingdom and Canada respectively for greener pastures.
Graphic's Musah Yahya Jafaru also now rolls his sleeves daily as the Communications Manager at the Zongo Development Fund.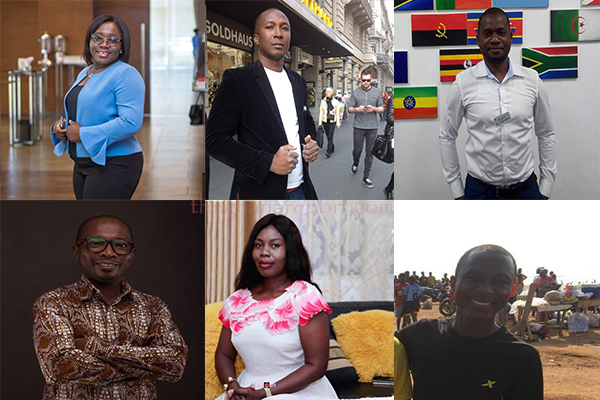 It is not clear where Naa Lamiley Bentil who tendered in her resignation in December is heading to. But indications are that she is likely to end up doing her own business.
Of the six to leave GCGL, only Seth J. Bokpe remained in mainstream journalism as he is with the theghanareport.com as an editor. He plans to go back to school.
The GCGL six have worked between 10 to 18 years at the company.
Respected investigative journalist, Manasseh Awuni Azure sent shockwaves after quitting the Multimedia Group Ltd in August 2019. He had worked there for seven years.
He has joined  theghanareport.com as an editorial consultant.
Joining him at the news portal is creative writer Edwin Appiah who is an editor at the portal after six years with the Multimedia Group Ltd where he worked at myjoyonline.com.
Another big name at myjoyonline.com, Ernest Dela Aglanu joined Media General as TV3's Head of Entertainment.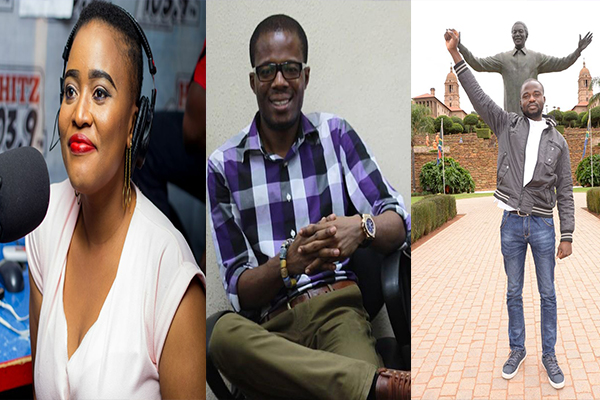 The Multimedia Group also lost lively Gloria Nyarko, alias MzGee' who is now with Media General.
Adom FM also of the MGL brand lost a big name, the fiery Afia Pokua, aka Vim Lady, who was poached by Despite Media Group where she works on UTV and Okay FM.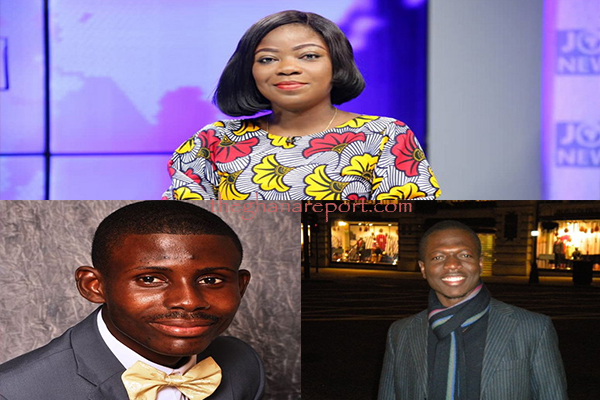 While others left Multimedia, one of its longest-serving editors, Ato Kwamena Dadzie, who left to join Ghanaweb, returned to lead myjoyonline.com.
A recognised voice in sports journalism, Sadick Obama, also left the Atinka Media Village for Angel Broadcast Network, operators of Angel FM and TV.
EIB
But perhaps the media house with the biggest loss will be the EIB Group which is without at least 10 of its seasoned hands.
The tide of resignations carried away Giovani Caleb and Bela Mundi to Media General. Mr Caleb is now the host of 3FM's drive time show while Ms Mundi is on TV3's morning show, New Day. William Evans Nkum also joined the Media General train.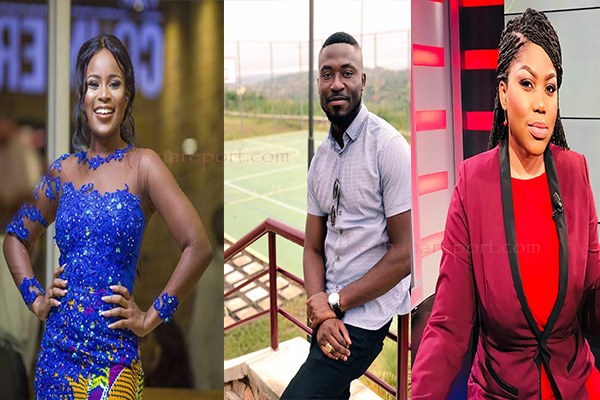 Kent Mensah, the Online Editor, at Starr Fm decided to champion the African cause at Face2Faceafrica.com, a pan-African online portal, where he is now the editor. He took with him, Awal Mohammed.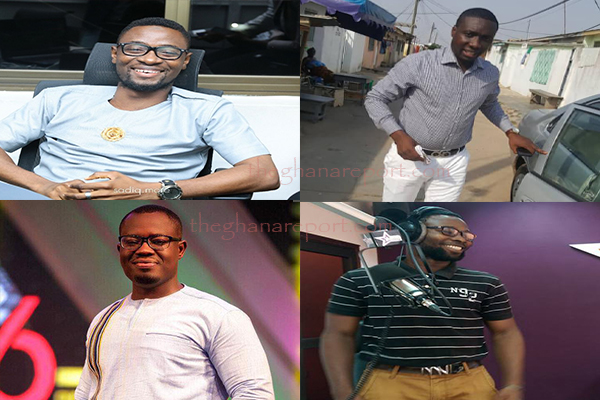 EIB also lost Nabil Ahmed Rufai who worked with GHone TV. He has turned to international media, joining Feature News Story, a US-based news agency, which provides content for China Global Television Network, Turkey's TRT and China Radio International.
"It is a career move. I didn't leave because the company is in crisis. We all want career progression," he told theghanareport.com
Others on the EIB list are David Dei Awuku who has joined Boost Ghana, a marketing agency. A journalist Papisdaff Abdullah Ali is working at Kofi Annan International Peacekeeping Centre.
While GHOne news anchor, Kemini Amanor, has gone back to school, one of Starr FM's news presenters, Sefanam Agbobli also found love in online journalism and has joined theghanareport.com.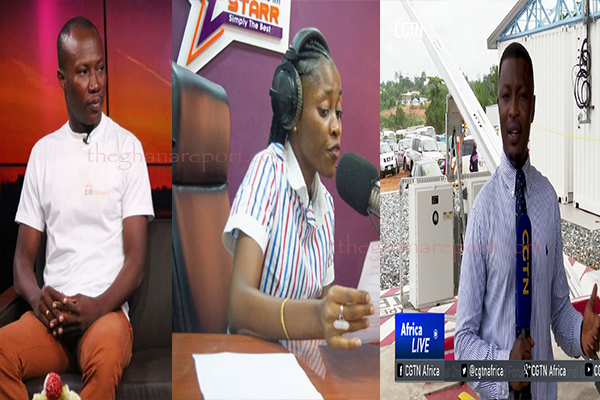 The network's topnotch sports journalists also jumped ship. While Henry Asante Twum, is abandoning the newsroom for a communications job at the Ghana Football Association (GFA), Dennis Mirpuri is said to have entered the corporate world.
Sources have it that Starr FM's general reporter, Amankwah Osei, is opting for the state-owned Information Services Department and is likely to join them by January.
News portal, Ghanaweb, also lost Kyenkyehene Boateng who is now into communication consultancy. An experienced editor, Ato Kwamena Dadzie, also left Ghanaweb and returns to the Multimedia Group as Editor of Myjoyonline.com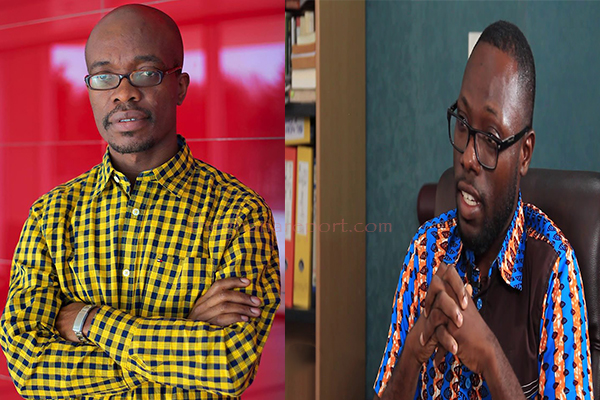 That is not all.
Mid-morning show host and showbiz commentator, Ohemaa Woyeje, also moved from Adom FM to Angel FM, while radio nomad Gideon, Okyere Anim Gatuso left Kasapa to Atinka and now at Kingdom FM. Popular radio personality, Kojo Dickson, found offers from Angel FM irresistible and therefore abandoned Peace FM.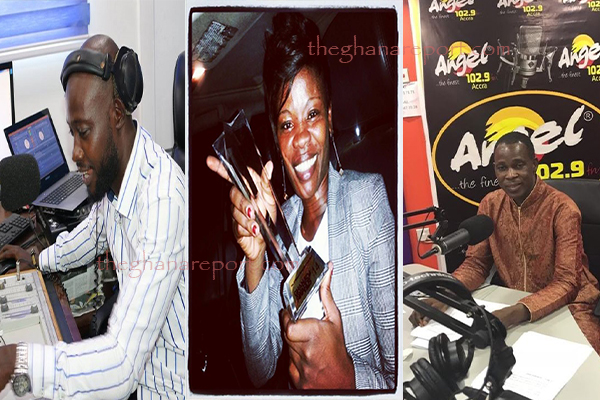 While Citi FM lost Osei Kwame to a yet-to-be known destination, one of Business and Financial Times finest writers on the economy, Richard Nii Abbey, also left for Citi FM (Omni Media). Isaac Wilberforce Mensah also dropped the pen and microphone for the legal gown. He resigned from Citi FM to concentrate on his law profession.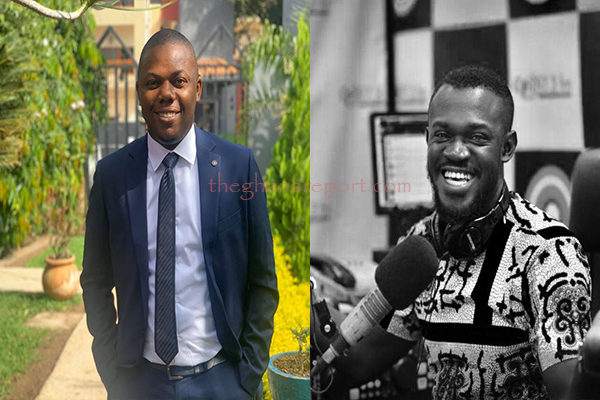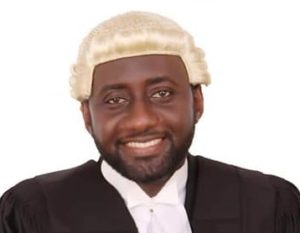 The B&FT also lost experienced hands in Patrick Paintsil, Eugene Davies, Benson Afful, Basiru Adam who are yet to make their destinations known.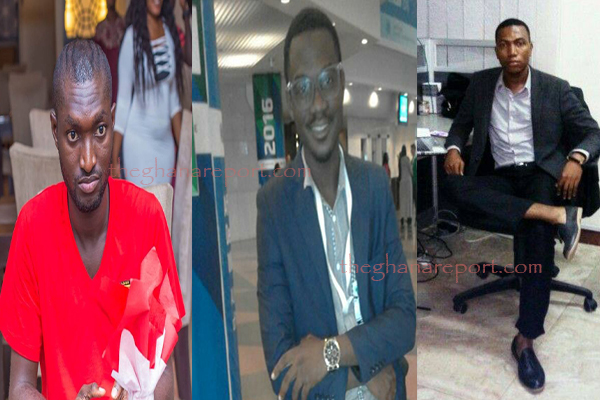 Journalism, unlike football, may not roll out a public red carpet for its practitioners but it doesn't stop them from seeking better prospects.
In the past, resignation for big names in the media means a loss to the industry but in 2019, the numbers may be big but most stayed to be the voice of the masses while keeping an eye on the managers of the public purse.
Editor's note: This story has been updated since it was first published on December 30, 2019.