3 big wigs dissociate themselves from Alan following his resignation
Three Members of Parliament (MPs) with the New Patriotic Party(NPP) have detached themselves from Alan Kwadwo Kyerematen's campaign team following his resignation from the party.
The three MPs are Deputy Finance Minister Abena Osei Asare who represents Atiwa East Constituency, Davis Ansah Opoku, MP for Mpraeso Constituency and Sylvester Tetteh the MP for Bortianor Ngleshie Amanfro Constituency.
The three lawmakers made their stance a few hours after Alan Kyerematen declared his intention to resign from the NPP to contest as an independent candidate in the 2024 general election during a press conference on September 25, 2023.
Abena Osei Asare in a Facebook post on September 25 wrote, "I find it necessary to address the recent decision of Hon. Alan Kyerematen to leave the New Patriotic Party (NPP) and run as an independent candidate in 2024".
"While I enjoy both a personal and professional relationship with Hon. Alan Kyerematen, characterized by mutual respect and a shared commitment to our nation's progress, I must respectfully distance myself from his recent choice. My dedication to the New Patriotic Party is deep-seated, and rooted in our shared values and vision for a prosperous Ghana. The NPP's strength has always been its unity and our ability to work together for the common good of our country".
"Let us look forward to the future, keeping the best interests of our party and our beloved Ghana at heart. With determination and unity, we can continue to work towards a brighter future for all Ghanaians. Best regards," she added.
Davis Ansah Opoku also wrote on Facebook indicating that he is no more in support of Alan Kyerematen as he has separated himself from the NPP.
Hon. Davis Ansah Opoku
"I have noted with grave dismay the decision of Mr Alan Kwadwo Kyerematen, a man whom I have known for the last 17 years of my political life and had the privilege of working closely with, to resign from our party, the New Patriotic Party (NPP), and contest as an Independent Candidate in the 2024 general elections".
"The decision is profoundly disappointing. It is a disheartening departure from the principles of party loyalty and unity, which are fundamental to our democratic process. The NPP has always thrived on the strength of its agreement and the collective support of its members".
"I express my unwavering commitment to the New Patriotic Party and its vision for Ghana. With its proven track record of good governance and development, despite the challenges, I firmly believe that our party, the NPP, remains the best choice to lead our nation forward in the 2024 elections and beyond".
"The NPP is a party of great ideals, and we must come together, reaffirm our loyalty to the party, and work tirelessly towards securing victory in the 2024 elections. The Party remains supreme; our strength lies in our unity. Let us put aside our differences and focus on our shared goal of delivering progress, prosperity, and good governance to the people of Ghana.
Thank you, and may God bless the New Patriotic Party and the Republic of Ghana".
Sylvester Tetteh who has been a full supporter of Vice President Dr Mahamudu Bawumia from the beginning in a statement also noted that "There's nothing like Alan camp anymore; now it's NPP camp. Though regrettably, it was a painful decision, disappointed as we are, there's nothing more we can say. He decided to bring the curtains down on his ambitions; there's nothing we can do".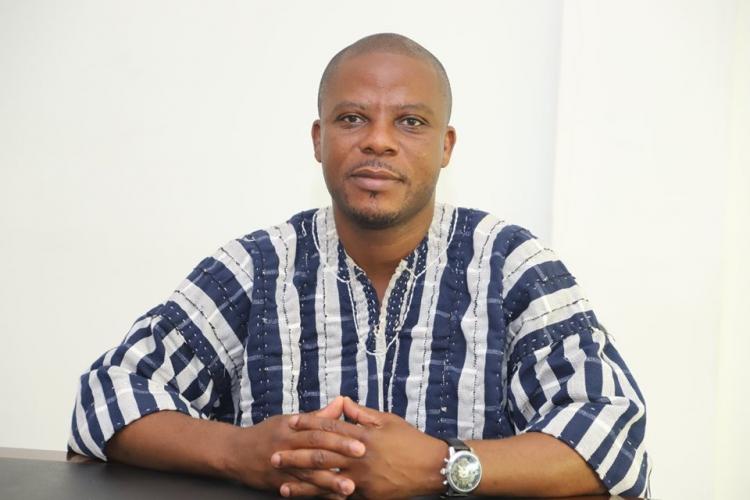 Hon. Sylvester Tetteh