Poor air-conditioners in Accra Circuit courts leave justice in hot hell
Patrons of the circuit court in Accra who come to the court to seek justice are forced to battle with heat as most of the air conditions in the courtrooms are not working.
When TheGhanaReport.com visited the court on Tuesday, all the air-conditions were not functioning properly.
Out of the 11 circuit courts, in courtrooms  2, 3, 4, 6 and 7 respectively, the air conditions were at the full glare of court patrons but none was blowing cool air.
In their place, ceiling and standing fans spin furiously but in vain to kick out the sticky hot air.
Judges, litigants, court clerks and spectators sometimes have to turn to hand-held items including books, fans, to cool off.
Then there are the light bulbs that are not working in some courtrooms clothing the courtrooms in partial darkness.
Some of the court patrons who spoke to TheGhanaReport.com said they had to endure waves of heat anytime they visited the premises.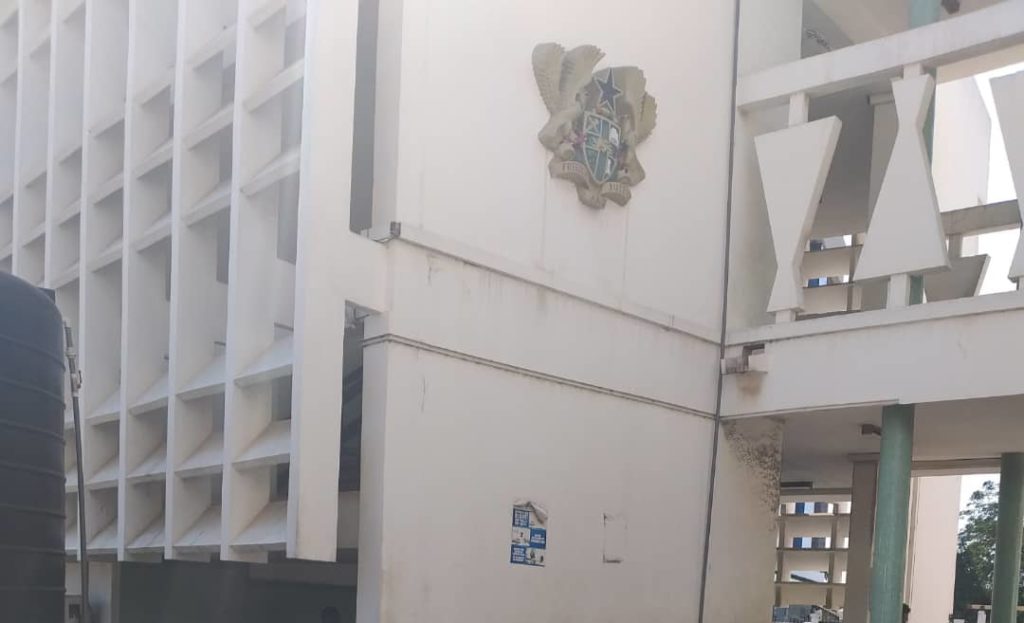 "Each time, you come the place is always warm. You saw that at a point I had to change my position and sit at the opposite end because I couldn't bear the heat anymore, " the source who spoke on condition anonymity said disappointingly.
"When proceedings start, you are not supposed to get out until your case has been called. So, we are forced to wait till after the hearing," another patron, who only gave his name as Ali lamented.
Mr Justice Yaw Osei, who has practiced law for over 32 years, confirmed the litigants and the other court users frustrations.
"He cannot confirm for the other circuit courts but several cases he has been previewed to in Court 2 and 7 revealed all the air conditions in the court room is not working. This situation has been going on for the past two years now, " he said.
A freelance journalist, John Tosi, a regulator visitor to courts 1 and 2  in the last five  months  said he "realised the air conditions within these two courts are not working. You also see the fans turning but they are not blowing cool air. "
"In effect, the court rooms are very hot and unbearable, Tosi stressed.
Meanwhile, two police prosecutors, who spoke on condition of anonymity, reiterated that the conditions in the court room have been same for more than two years now with no solution in sight.