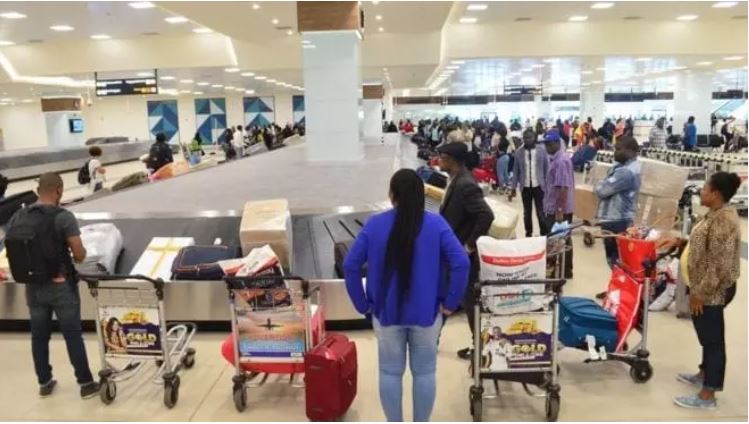 Airport staff strike leaves passengers stranded
Scores of passengers were left stranded at the Kotoka International Airport on Friday morning as airport staff laid down their tools.
The workers want the Managing Director of the Ghana Airport Company Limited, Yaw Kwakwa, relieved of his duties.
Chairman of the Airport Workers Union, Abdul Issakah Bamba, in an interview on Onua FM, accused the MD of mismanagement.
"How the MD manages the company, he is killing the company slowly, so until he is relieved of his post, we will not go back to work," he said.
The workers have withdrawn their services for both local and international flights across the country.
The affected services include screening of pre-board passengers and access control, fire safety/cover for all aircraft, water supply and sewage treatment, and public announcement and flights display.
Mr. Bamba admitted that the offices of the MD and other essential offices have been locked up.
"Yes. It is true. We have locked the offices of the MD and others."
Some domestic passengers had to look for alternative routes while others aborted their plans of traveling.
"I will go and pick a bus because I need to be in Accra by 10 am," a stranded passenger at the Kumasi Airport said.