Jinapor denies Akufo-Addo GH¢ 62m travel expense but fails to provide 'true' figure
Deputy Chief of Staff, Samuel Abu Jinapor, has disputed figures released by the minority claiming that President Nana Akufo-Addo spent in excess of GH¢ 62 million on foreign travels in nine months.
"President Akufo-Addo has not spent GH¢ 62million on foreign travels," Mr Jinapor refuted the claims on Friday.
According to him, the figures being circulated is motivated by political influences by the government's opponents which should be taken with a pinch of salt.
"For some people who are, with respect, probably motivated by political considerations, they may find it appropriate to put it in the way that they put it [that] the President spent sixty-something million on foreign travels, that is not correct," he emphasised in an interview with Kojo Yankson on Joy FM's Super Morning Show.
He made further claims that the Chief of Staff adhered to the "expenditures or budgets or ceiling which were approved by parliament" and finds no reason for the public uproar concerning the President's travels.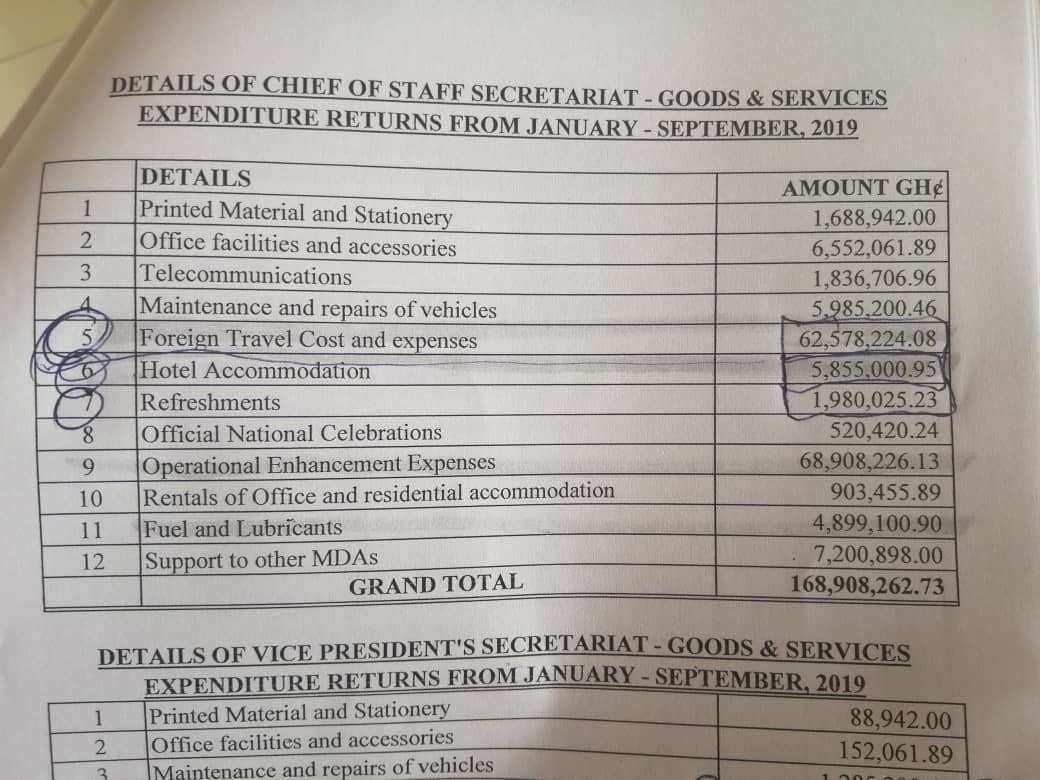 "The global budgetary allocation for goods and services for which foreign travels is a component, the office has kept within budget. The ceiling for the President or the Secretariat of the Chief of Staff amounts in excess of GHS 222million, as we speak, I will not say way but the expenditure is less than the approved amount," he stressed.
The ranking member on parliament's Finance Committee, Cassiel Ato Forson had claimed the previous day that Mr Akufo-Addo spent GHS 63million on foreign trips.
The amount is part of a total of GHS169million spent by the Chief of Staff Secretariat within the same period.
The opposition MP said could not fathom how the President will spend such an amount on travels whiles claiming to protect the public purse.