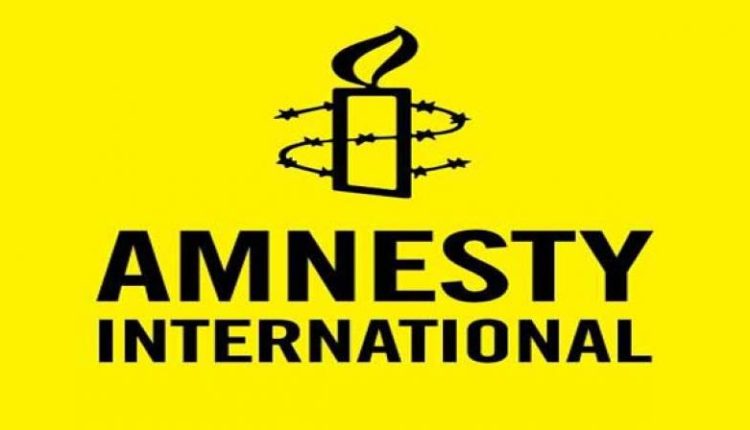 Amnesty Int'l slams law firm for suspending two lawyers after getting pregnant
A human rights group, Amnesty International, has expressed strong reservations about the decision of a private law firm, Legal Ink Lawyers & Notaries, to suspend two lawyers undergoing pupilage for getting pregnant.
The Country Director for Amnesty International, Mr Robert Akoto Amoafo, described the action of the law firm as "discriminatory, unacceptable and indefensible".
The two lawyers, who are both expecting their first children, had done two and three months each of the 12-month pupillage.
However, they were handed letters on January 6, 2020, to go home and return only after the delivery of their babies.
This was despite the fact that the two, after consulting their medical doctors, had told management of the firm they were able and prepared to stay on and work.
The two are both married and said they had not been informed about the possibility of being asked to suspend their pupillage if they got pregnant.
"I find this very very worrying and it is a discriminatory act by anyone who does that to any woman. I'm very angry and very sad that a woman by a natural cause that is not her choice will be punished in a way that she doesn't consent to" Mr Amoafo said in the interview on Tuesday.
He maintained that "every organisation is supposed to put in place policies that will help women thrive in their organizations. If we don't do that, we're not creating space for women to thrive to also compete and ensure we achieve the gender issue we're talking about".
A copy of the suspension letter in possession of TheGhanaReport.com obtained from the management of the Legal Ink Lawyers & Notaries referred to the reasons given for the firm's decision:
"We first mentioned your health and welfare as well as that of the baby and the need to avoid stress which comes with the duties of a pupil to appear for training at the Firm daily or regularly and our inability to insist on or expect your attendance on regular basis or demand from you, an output ordinarily expected of pupils.
"The second reason we gave for the decision suspending your pupilage programme, which also flows from the above, is the Firm's inability to make a full and honest declaration to the General Legal Council that you were able to undertake the 12-month mandatory pupilage programme. You would notice that already you have been absent from work on many occasions on the grounds relating to ill-health due to the pregnancy…"
The law firm was of the view that since the two would surely deliver before the twelfth month of their pupilage, there was no sense in keeping them.
But Amnesty International expressed its disappointment with the reasons given by the law firm.
It's country director Robert Akoto Amoafo who could not hide his dismay said: "I'm very worried and sad because it's a law firm that must know better and must do better."
"This is a law firm that is well known and you'll know they're seeking to get international recognition and if this is what they're doing then they're very wrong. Because, on the international platform, we expect that every organisation is inclusive".