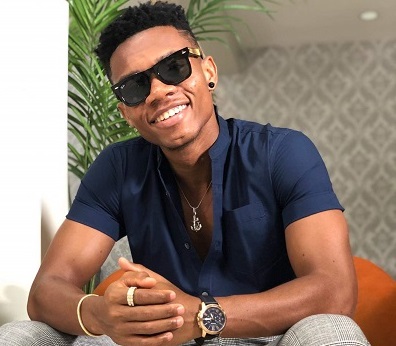 Applaud others, it will soon be your time – KiDi to category contenders
Ghanaian singer KiDi says musicians nominated in the Artiste of the Year category in the just ended Vodafone Ghana Music Awards (VGMAs) should celebrate eventual winners.
According to him, all nominated artistes in the category were viable to win because they worked hard.
"I keep saying that if anybody has been nominated in the Artiste of the Year category, it means they have worked hard, so it can go to anybody. Just applaud whoever's  time it is as you wait for your time," he said.
After failing to win the award in 2021 and his famous 'I'll be back' phrase, the musician returned to win his first-ever Artiste of the Year Award.
He admitted that last year was not the right time to win the award.
"I just believe that last year wasn't my time to take the artiste of the year award and this year is the time God ordained for me to win. I don't think I was denied the artiste of the year award last year. Saying delay is not denial is just a saying and doesn't mean I was literally denied. I keep talking about times and seasons. If it's not your time it isn't your time."
"It was quite obvious the tie was between Blacko and me. The feeling was tensed and nervous at the final mentioning," he revealed.
He beat stiff competition from Black Sherif, King Promise, Kuami Eugene, Sarkodie, and Joe Mettle to emerge the winner.
"Delay is not denial, Glory be to God," KiDi stated as he accepted his medal on the night. "I'd like to express my gratitude to MTN Hitmaker for exposing me to Ghana. Ghana, thank you very much to the media, my fans, my friends, my big guy Zane, and my mother."
The Lynx Entertainment signee expressed his appreciation to all for their support throughout his musical journey, adding that, it is enough motivation to keep working harder.
"Trust me, I have been waiting for this day and finally it has happened. I have been eyeing this award for some time now and I can only say it is a dream come true.
"You see, consistency is the key and I believe this is the right time to celebrate my hard work," he told TV3.