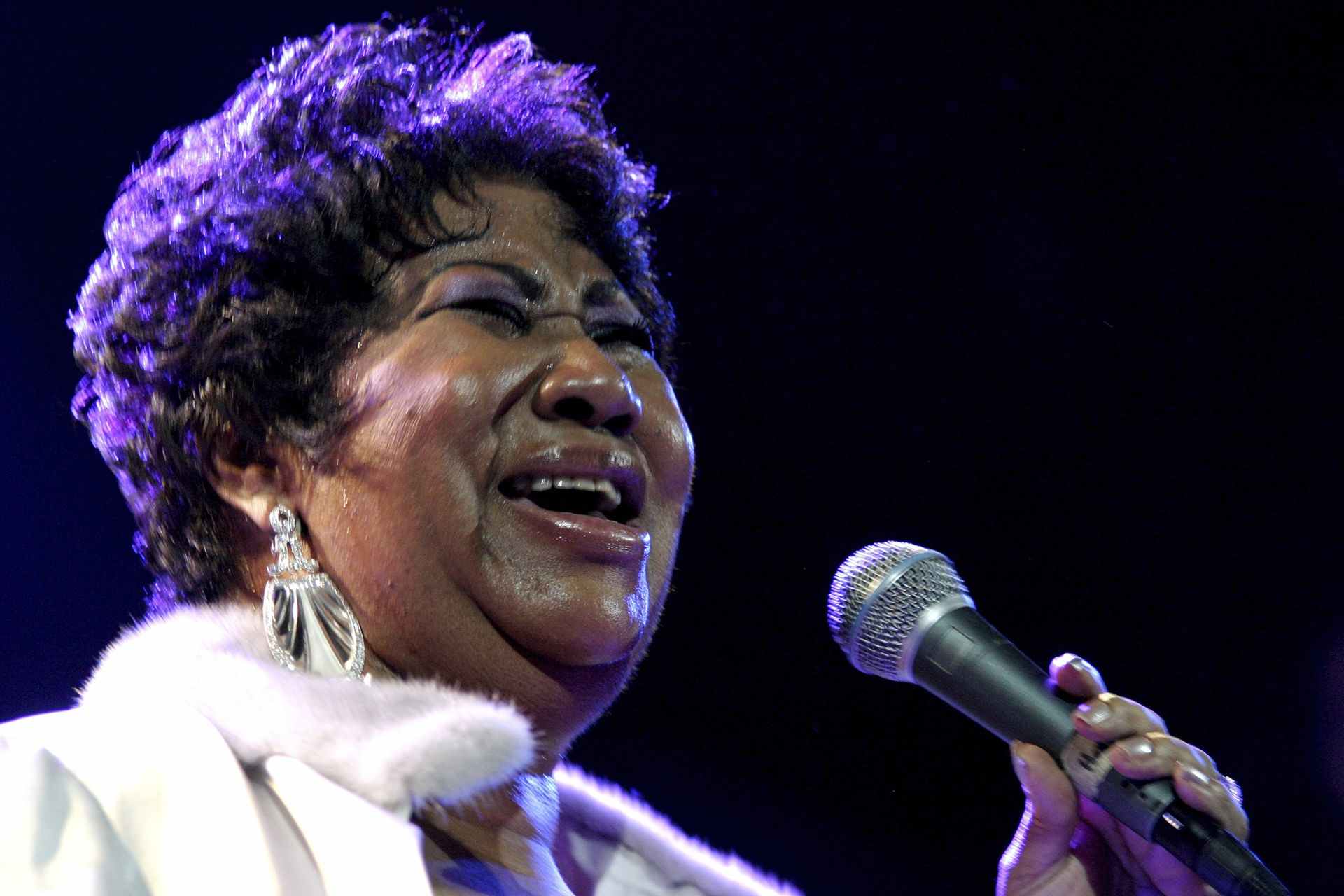 Aretha Franklin: Amazing Grace gospel film to premiere after 46 years
A long-awaited Aretha Franklin documentary will premiere in New York City – 46 years after being filmed.
Amazing Grace was shot by director Sydney Pollack in 1972, but it spent decades in an unedited form.
Years of legal complications followed, and now it will finally debut at the DOC NYC festival on 12 November, with the support of the singer's estate.
The "queen of soul" – known for hits like Respect and Think – died of cancer in August, aged 76.
The film Amazing Grace was only finished in 2011 because of technical problems.
After that, Franklin and her lawyers blocked the film's release repeatedly, once suing producer Alan Elliot for using her likeness without her permission.
Legal clearance finally came after the singer's death, when her family members were open to seeing the film.
It was filmed over two nights at the New Temple Missionary Baptist Church in Los Angeles, when Franklin recorded her Amazing Grace album.
However, Pollack – who later won an Oscar for Out of Africa – made a mistake during the 1972 recording.
By not using clapper boards, an essential tool to match sound with footage in a pre-digital age, he made the 20 hours of raw film frustratingly hard to edit.
The Warner Bros studio, which financed the shoot, ultimately gave up, according to the New York Times.
Elliot secured the film's rights in 2007, a year before Pollack died. The producer then assembled a team, who were able to put it together using digital technology.
"Aretha's fans will be enthralled by every moment of the film as her genius, her devotion to God and her spirit are present in every frame," said Elliot in a statement.
To qualify for the 2019 Academy Awards, the 87-minute film will run in Los Angeles and New York for one week this year.
Elliot told the New York Times a wider release would likely take place in January, potentially coinciding with the birthday of civil rights leader Martin Luther King.
"Amazing Grace is the heart and soul of Aretha Franklin," the singer's niece and estate's executor Sabrina Owens told media on Monday. "Her fans need to see this film, which is so pure and joyous."
Franklin won 18 Grammys and had 17 Top Ten US chart hits over a music career spanning seven decades.