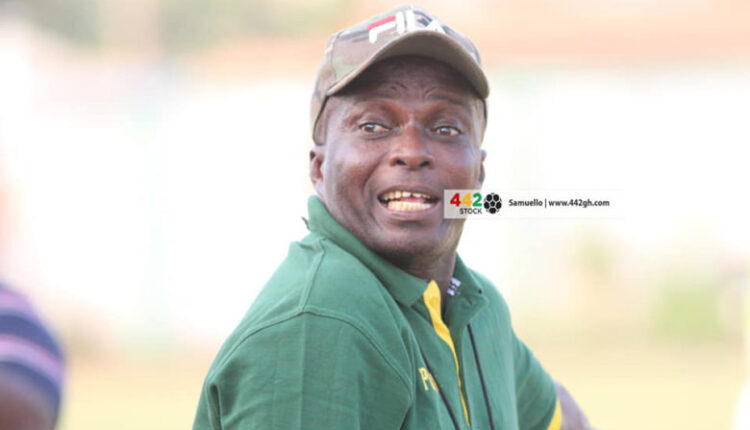 AshantiGold appoint Ernest Thompson Quartey as new head coach
Ghana Premier League side AshantiGold SC have appointed former Ebusua Dwarfs trainer Ernest Thompson Quartey as the club's new head coach ahead of the 2021/2022 season.
After successful negotiation with the Miners, Quartey signed a two-year contract with immediate effect.
He replaces Thomas Duah, who was acting as the interim trainer at the close of last season.
The Obuasi based club announced the appointment via their official Twitter handle on Thursday morning.
𝐀𝐬𝐡𝐚𝐧𝐭𝐢𝐆𝐨𝐥𝐝 𝐒𝐂 are delighted to announce 𝗍𝗁𝖺𝗍 an agreement has been reached with 𝐄𝐫𝐧𝐞𝐬𝐭 𝐓𝐡𝐨𝐦𝐩𝐬𝐨𝐧 𝐐𝐮𝐚𝐫𝐭𝐞𝐲 𝗍𝗈 become the club's new head coach. #𝖤𝖳𝖰#𝖬𝖨𝖭𝖤𝖱𝖲🖤💛#𝖮𝗌𝗈𝗇𝗈𝖠𝖻𝗈𝖺𝗄𝖾𝗌𝖾𝖾🐘 pic.twitter.com/NNMJrlyDJN

— Ashantigold SC (@AshantiGoldSC_) September 23, 2021
AshantiGold, who finished 9th on the league table at the end of 2020/2021, had to change coaches on four occasions during that campaign.
Roberto Landi, Milovan Cirkovic, Romain Folz, Sarfo Castro and Thomas Duah all took charge of the club at some point in time during the last season.