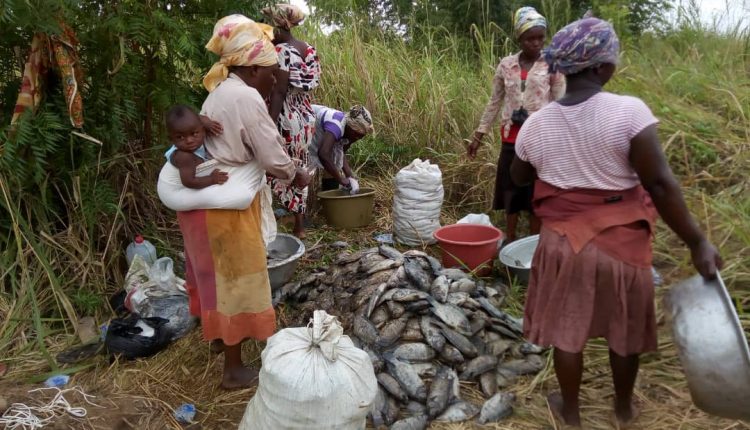 Be cautious when consuming tilapia – NADMO
The National Disaster Management Organization (NADMO) is warning consumers of tilapia to be cautious following the destruction of some 18 kilograms of unwholesome tilapia at Asutsuare in the Shai Osudoku District of the Greater Accra region.
Several tons of the fish began to die early this week, sparking fears of poisoning among residents who contacted NADMO and the Food and Drugs Authority (FDA) for assistance.
Officials of the two organizations subsequently moved in, seizing the contaminated produce, destroying them to avoid human consumption.
Reports indicate that the shoals of fish belongs to a Chinese-owned fish farming company – Fujian Farm – and were allegedly brought into the country from China.
Speaking to Starr News, PRO of NADMO George Ayisi said market rounds are ongoing to ensure none of the fish found its way into shops and stalls.
He said a district Security Council meeting is ongoing to decide on the next line of action adding that consumers of the fish should be cautious when they want to.
"We should be worried. But it doesn't mean we should desist totally from taking tilapia. We just ought to be cautious when we want to. That's the advice I will give," he stated.
He added: "Until the lab report comes I cannot say authoritatively that stay away from tilapia or go ahead to eat tilapia. Let's be cautious as far as tilapia is concerned. That's all I can say for now."
source: starrfmonline