"Be strong, Wuhan!"- Ghanaian student in China releases coronavirus song
A Ghanaian student has produced a song to motivate the people of China especially Wuhan as health authorities battle to contain the deadly 2019 novel coronavirus (2019-nCoV).
He told theghanareport.com on Thursday that they came together to show solidarity and also allay fears of international students especially Ghanaians over the "scary situation".
The epicentre of the pneumonia-like infection, Hubei Province, has been under strict lockdown for weeks affecting economic activities in the virus-stricken Asian country.
Coronavirus: 'Some health workers ran away' – Korle-Bu doctor warns against "malicious panic"
The virus has killed over 560 people and infected 28,018. The virus has spread over a large geographical area with 25 nations confirming a total of 191 cases, although there have so far been only two deaths outside mainland China.
Coronavirus in China
• 564 dead
• 1,153cured
• 28,018confirmed cases
• 24,702suspected cases
• 186,354 under medical watch
Erastus Mak-Mensah, a PhD student in Forage Science at the Gansu Agricultural University used less than a week to release the song which features fellow Ghanaian students Energy George Junior Kaonza (Kaiba Le Flames), who is studying International Trade and Economics together with Semeh-Nyadi Kekeli (Major Key) at the Jiangsu Normal University.
Parts of the lyrics spur China to Keep "your chin up, keep fighting" while assuring the support of the world. "We gon make it through, ain't no need to keep crying ".
'Two Ghanaians under surveillance' – 11 things we know about two suspected cases of Coronavirus
The song also called on other countries to desist from the racial segregation of Chinese and emphasised that all countries are one people.
"So, don't discriminate please, Asia and Africa come together geez. On the front lines, on the front lines I pray for the nurses with the patience to deal with the patients, my bible close got verses it's us versus, these petty diseases…God got us no curses. Got my Wuhan people this for you".
The concluding part of the song called for a united front to tackle the menace.
Coronavirus: 'Do you want us to die before you evacuate us?' – Ghanaian students in Wuhan beg again
Even though some Ghanaian students have called on the government to evacuate them back home. Erastus, who resides at Lanzhou, less affected areas, believes it would be better for students to stay indoors and observe safety procedures outlined by the Chinese government.
Listen to the song below:
The case is the second in Africa after a test on a student in Cote d' Ivoire also turned negative.
In Ghana, tests on samples from two foreign nationals quarantined at the Korle Bu Teaching Hospital have proven negative for the deadly 2019 novel coronavirus (2019-nCoV).
The Minister of Health, Kwaku Agyemang Manu has told parliament that the government has earmarked GHC 2.5 million to fight the infection.
He says public health emergency management systems have been activated at all levels.
He said there have been stakeholder consultation involving the National Technical Coordinating Committee experts from the Ministry of Health, Ghana Health Service, World Health Organisation, Veterinary Services Department of the Ministry of Food and Agriculture, Noguchi Memorial Institute for Medical Research (NMIMR), Immigration Service, Security Agencies, Centres for Disease Control and Prevention among others, towards containing an outbreak in the country.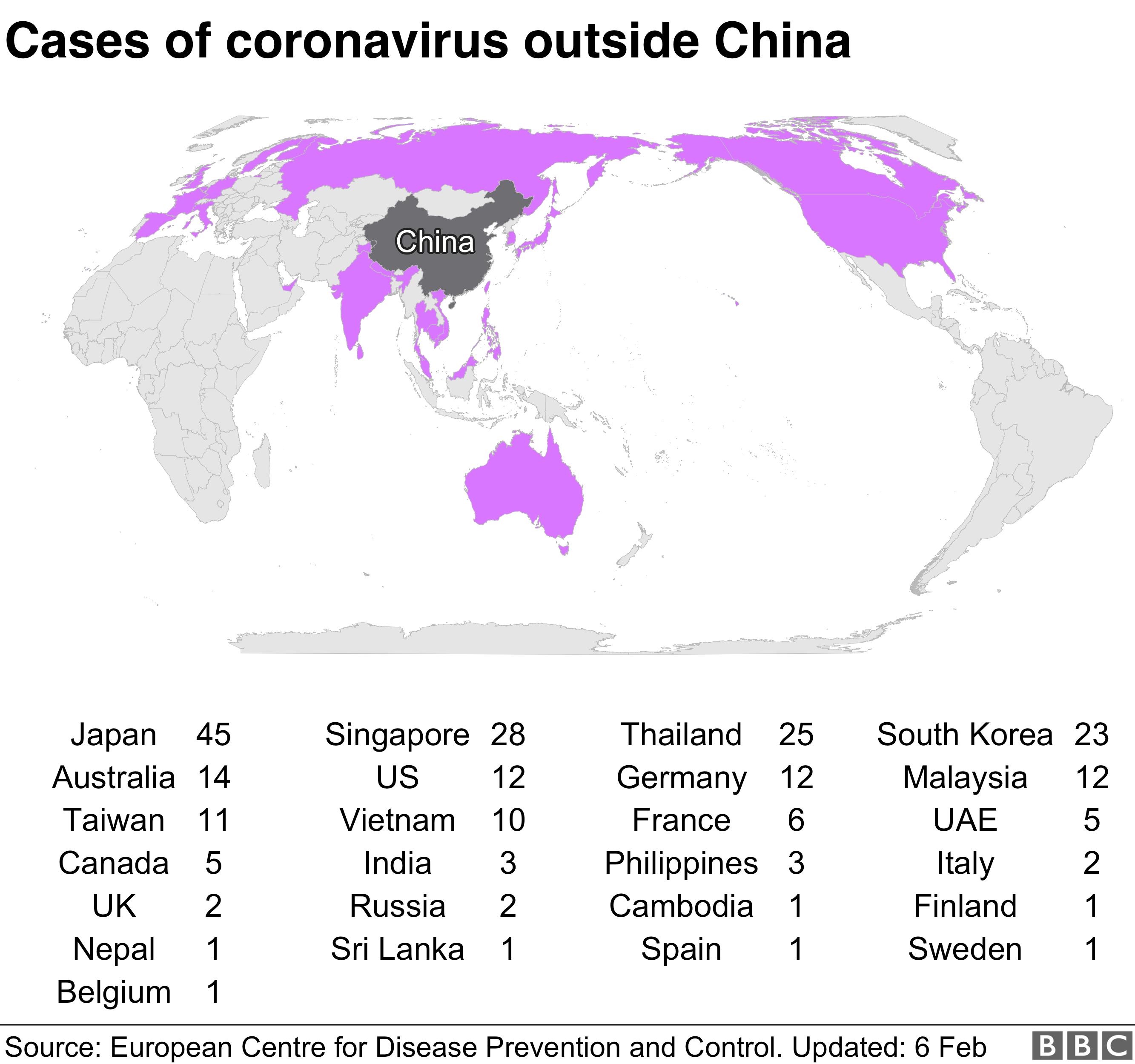 Additionally, authorities have engaged the Chinese Ambassador to Ghana to regulate high risk travels to and from highly affected regions in China to Ghana.
He revealed that there is high active surveillance, case definitions development to identify and manage cases and training of health workers on the coronavirus are ongoing.
There is enhanced screening at heavy traffic entry points especially the KIA where travellers, especially from China, are required to undergo thorough checks before entry into the boundaries of the country.
Health declaration forms to extract salient information from travellers to access risk profile are applied to all international flights at KIA.