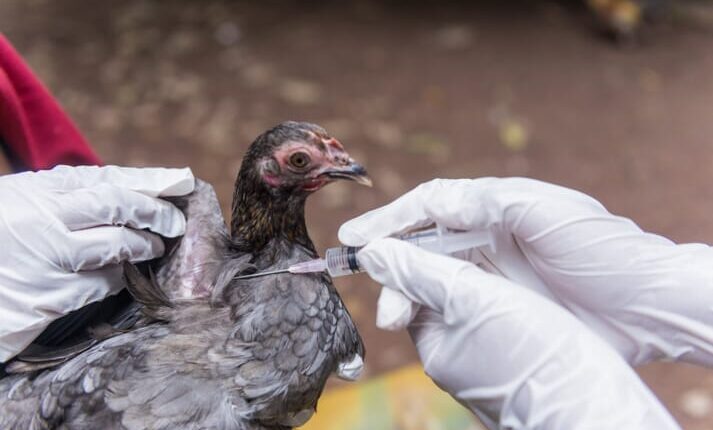 Bird flu outbreak: Over 33, 000 poultry dead in four regions
There could be a possible bird flu outbreak in 12 regions following the death of more than 30,000 birds in four other regions, the Veterinary Services Department (VSD) has warned.
The service has, therefore, put the five regions in the north, the Bono; Bono East and Ahafo regions; the Western and Western North regions; the Eastern as well as the Oti regions on red alert.
According to the VSD, as of July 31, 2021, the Greater Accra, Volta, Central, and Ashanti regions had recorded over 33,000 poultry deaths as a result of avian influenza.
"The outbreak began from three regions, [and] then to four regions. So now, all the regions are on alert. The Emergency Response Team is dealing with the regions and continuing with the education and awareness creation," the Risk Communicator for the Veterinary Service Directorate, Dr Benjamin Kissi Sasu told an Accra-based radio station on Tuesday, August 3.
"We are hoping that the Ministry [of Agric] will continue to support in terms of logistics and staff strength. So far, we are on guard, updating farmers and other stakeholders on what is happening," Dr Kissi explained to Citi FM.
The Ashanti Region is the latest area to have recorded an outbreak in the country. Three regions – Greater Accra, Central, and Volta – recorded cases in various farms two weeks ago.
Following the recent outbreak, the Ministry of Food and Agriculture announced a total ban on the importation of poultry and poultry products from neighbouring countries where the prevalence of the disease has been confirmed.
A ban on the movement of poultry and poultry products within and from the affected regions and districts to other parts of the country, and strict inspection and issuance of permits to cover the movement of all poultry and poultry products from unaffected parts of the country, has also been put in place.
In addition, the Ministry said it has intensified public awareness and sensitization by Regional Coordinating Councils and District Assemblies, especially in the affected areas.
About bird flu
Technically referred to as avian influenza, bird flu is similar to swine flu and dog flu in the sense that it is a zoonotic virus that takes place or is hosted almost entirely by one particular kind of animal, in this case, birds.
The American Center for Disease Control explains that the disease is caused by an infection of avian (bird) influenza (flu) Type A viruses. These viruses occur naturally among wild aquatic birds worldwide and can infect domestic poultry and other bird and animal species.
Avian flu viruses do not normally infect humans. However, sporadic human infections with avian flu viruses have occurred.