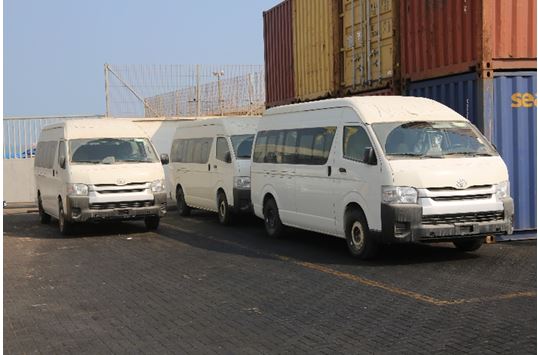 'Blay Buses' hit with another suit
The controversy surrounding the distribution of some buses to New Patriotic Party (NPP) constituencies, may not end anytime soon as the process has been hit with another suit.
A businesswoman, Rose Hattoh, who is part owner of the company set up to oversee the operation of the buses, has sued her business partner alleging a new director has been wrongfully appointed.
NPP National Chairman, Freddy Blay, promised to gift the party's constituency branches the buses prior to his election.
One hundred of the 275 buses arrived at the Tema port in July 2018 but have still not been delivered to the constituencies following controversies.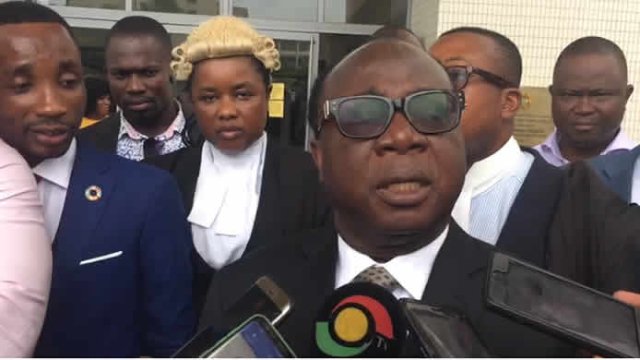 In July 2019, Kelliot Royal Motors dragged the matter to court as it claimed that Universal Merchant Bank (UMB) had refused to release the vehicles to them.
Kelliot Royal Motors claimed that he secured a loan facility in excess of $3million to procure the buses for onward sale to the NPP on May 13, 2018.
According to the writ, the terms of agreement demanded that Kelliot Royal Motors will apply the loan facility to purchase the 100 Toyota HiAce vehicles for onward sale to the New Patriotic Party as part importation for a total contract sum of $11,412,500 for 275 buses.
Kelliot Royal Motors also stated that when the buses arrived in Ghana in June 2018 UMB caused the vehicles to be kept in a custom bonded warehouse, adding that the bank subsequently refused to deliver the buses to the Kelliot Motors regardless of many demands on the bank and contrary to the express terms of the agreement.
In the latest suit, Rose Hattoh is seeking to prevent Up Travel services Limited, a company in which she holds 30% shares from accessing loans from UMB to purchase the buses.
Hattoh claims that as a 30% shareholder, she was deliberately excluded from salient decisions such as the appointment of a third Director for the company by Kwadwo Antwi-Adjei, who holds 70% shares.
She further claims in her suit that Antwi-Adjei and Nana Yaa Owusu-Aduome, the "purported" third director proceeded to obtain some $5.2million loan facility from UMB to purchase the 'Blay Buses'.
She wants the court to order a reversal of the said loan and also make a declaration that all activities performed under the signature of Nana Yaa Owusu-Aduome as a Director for Up Travel services Limited, be declared void and her appointment be declared same.