Borrow from kindergarten capitation grant for exams – GES orders headteachers
The Ghana Education Service (GES) has instructed all headteachers of Junior High Schools in the Wa-Upper West municipality to borrow from either the kindergarten or primary school capitation grant to organize the first end of term examination.
GES, in a statement signed by the Deputy Director, Agnes Boobe-Inyuur Mwaawaaru to be distributed to the heads of basic schools in the municipality also added the borrowed amounts should be repaid if the capitation grant is paid.
This comes in the wake of recent controversies surrounding the educational structure.
In early April this year, some basic school teachers were compelled to write the 2018/19 second term examination on chalkboards following a directive by the GES to the heads of schools not to collect printing fees from the pupils.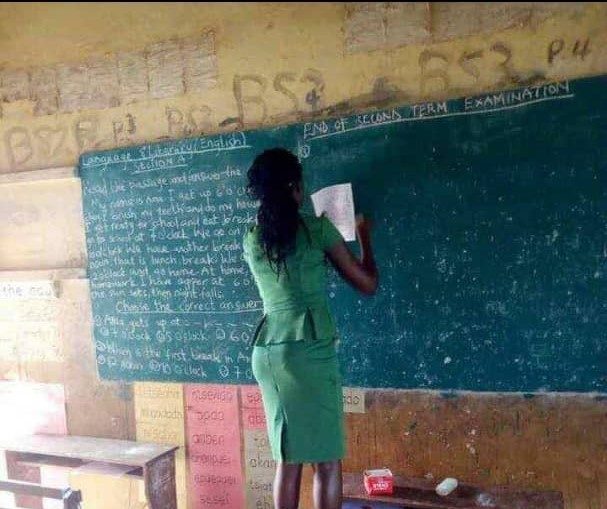 With the sun about to set on this term, there is no sign pupils in basic schools across the country will be writing end of term examinations as teachers strike over what they call legacy debts.
Three teacher unions– the Ghana National Association of Teachers, the National Association of Graduate Teachers and the Coalition of Concerned Teachers– say the Ghana Education Service has failed to process their salary arrears from 2012 to 2015.
In response to the striking teachers, the GES in a statement said it had detected some anomalies in the payment of the legacy arrears of teachers which will lead to the payment of GH¢11.3 million in excess.
This, according to the GES has caused the delay in paying the legacy debt.
There will be the need to do further auditing before the funds were paid.
Read the statement below