Boxing day accident claims 7 lives, including 4-month old baby, on Konongo-Odumasi road
Seven persons died on the morning of boxing day, December 26 in an accident on the Odumasi-Konongo-Kumasi road.
The dead include a four-month-old baby.
The fatal accident involved VVIP and OA commercial buses with registration numbers GT 6082-18 and GT 4913-14 respectively.
Several travelers sustained various degrees of injuries.
The police commander in charge of the Motor Transport and Traffic Directorate for the area, DSP Stephen Yeboah said some of the injured persons were sent to the Konongo Government Hospital while others were referred to the Steward Hospital at Yawkwai.
Five of the injured persons who are said to be in critical condition were also sent to the Komfo Anokye Teaching Hospital (KATH) for treatment.
According to police, driver of the OA bus attempted overtaking a vehicle ahead of him.
The driver in the process collided with the oncoming VVIP bus.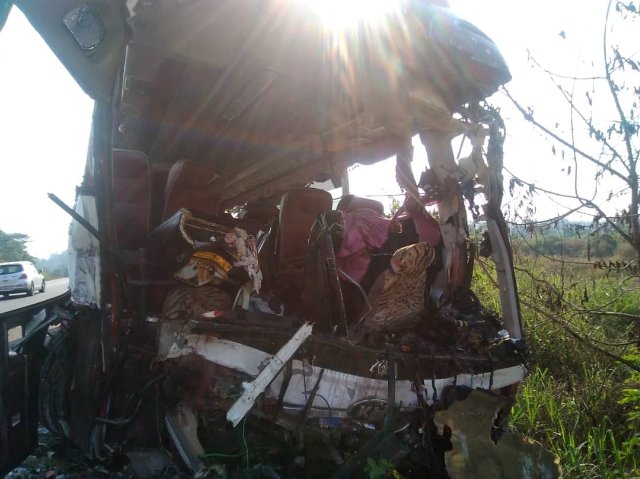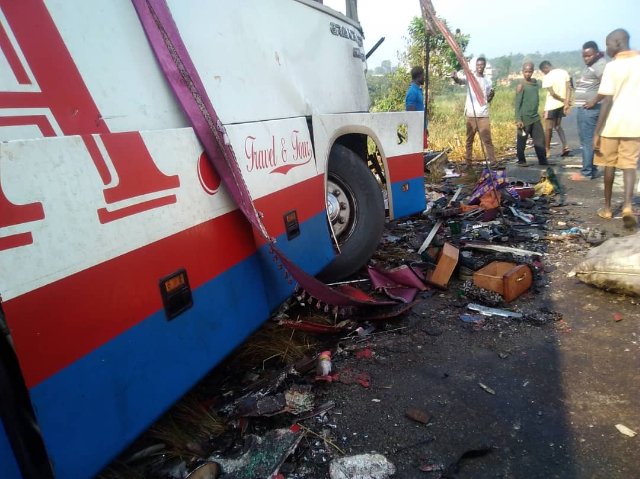 Meanwhile, three persons also died on the spot on the morning of Christmas in Bole.
Two minibuses in which passengers were travelling collided head-on at Mankuma in the Bole District of the Savannah Region.
The accident, that occurred around 5.40 am, on Wednesday involved a Ssangyong minibus travelling from Sawla with the Sprinter bus coming from the Bole end of the road.
The Savannah Regional Police Commander, Deputy Commissioner of Police (DCOP), Mr Enoch Adutwum Bediako, confirmed the accident to Graphic Online when contacted.
He said some of the injured persons were sent to the Bole Government Hospital while the bodies of the deceased have been deposited at the same hospital.
The Regional Police Commander said the cause of the accident was not immediately known and that investigation was underway to establish the cause.