Bright SHS headmaster arrested over attack on WAEC official
Bright Amponsah, the proprietor of Bright Senior High School at Akyem Kukurantumi in the Eastern Region is in the grips of the police.
The arrest follows his alleged endorsement of the beating of WASSCE invigilators by some final year students of the school.
A Daily Graphic reporter was also beaten by the students after a hot chase.
Mr. Bright Amponsah and teachers in his school were said to aiding students to cheat during the exams, a practice that was resisted by the invigilators, according to reports.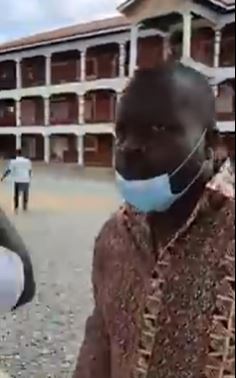 A WAEC official has explained that "when they [teachers,headmaster] realized that all their avenues had been blocked then the headmaster got agitated and went to the examination hall and ordered all the candidate to stop writing and come out"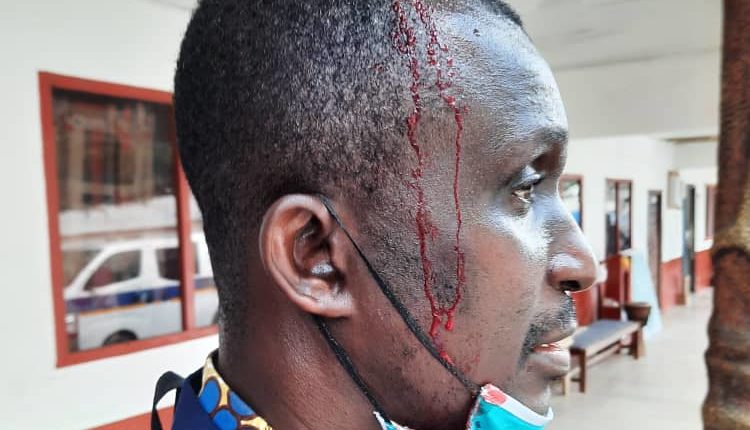 "So based on that command, the candidates stopped writing and started massing up, before we realized, they had surrounded us and then he ordered them to beat us and collect our phones which the students did" Gyan Mensah, WAEC official narrated.
Amponsah was picked up on Friday morning after the attack on Damalie Emmanuel Pacome, a  Daily Graphic reporter and Nii Djan Mensah, WAEC official investigating the exams
 Background
Nii Gyan Mensah recounted that during the integrated science paper on Monday, August 3, 2020, he discovered some evidence of cheating in a urinal in the school.
Then in one of the exam halls, he says he also found foreign materials under the desk of one of the candidates, though the invigilator, one of the teachers in the school, pretended not to see it.
Mr. Mensah said he then tried to retrieve the material but the teacher hurriedly took it and "before I realize, he had put it in his mouth and he started chewing it."
Because of what happened on Monday, WAEC decided not to allow any of the school's teachers near the examination centers.
The heightened security during the subsequent days of the exams reportedly infuriated the proprietor of the school who charged the students to leave the examination hall and beat up the invigilators.