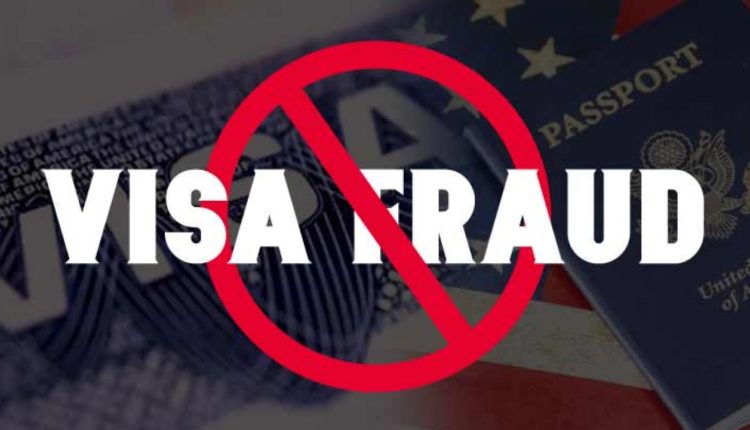 Businessman granted bail over alleged Canadian visa scam
A businessman, Mohammed Seidu, accused of alleged fraud and forgery to facilitate a Canadian visa acquisition, has been granted bail in the sum of GH₵43, 000.
Seidu was accused of defrauding Mohammed Ibrahim of $8,000 by false pretences to secure the complainant the visa.
He pleaded not guilty to two counts of defrauding by false pretences and possession of forged documents contrary to sections 131 and 166 of the Criminal Code.
Making a case for bail for his client, Counsel for the accused, Mr Abdul Rashid Sani told the Court, presided over by Ms Ellen Offei, that the case has been in the court for five years.
He said Ms Offei happens to be the fourth judge to sit on the case.
Mr Rashid Sani raised concerns about the persistent absence of the complaint whenever the case is called.
He said his client was a responsible person who is not a flight risk nor will he impede the investigation as the prosecution has completed its investigations.
The prosecution had no objections and the judge agreed to the defence's application for bail.
Facts
The facts of the case as presented by the Prosecutor, Chief Inspector AB Agyei, are that the complainant, Mohammed Ibrahim, is unemployed and a resident of Oblogo in Accra whilst the accused, styled himself as a businessman and also resides at Kasoa.
In January 2015, while the complainant was in Qatar, he contacted the witness, in this case, Iddrisu Yassir, who used to be his friend in Ghana to find out if he can get someone to secure Canadian visa for him.
"In a week time, the complainant called the witness again and he confirmed that one of his friends who is a travel agent can secure the Canadian visa for the complainant. In August 2015, the complainant became convinced and came down to Ghana for him to prepare for the journey," the Prosecutor told the court.
On August 28, 2015, the accused and the witness met in the complainant's house for the money.
The accused demanded and collected $8000 in the presence of the witness from the complainant.
Subsequently, the accused promised complainant that the visa will be ready in two weeks' time. On the given date, the accused produced the Canadian visa but it was detected to be fake.
On November 12, 2015, the complainant reported the case and the accused was arrested.
During interrogation, the accused admitted the offence and mentioned William Nyante as the one who received the money but he could not lead police to arrest him.
He did not even know the said William Nyante's house or his office.
After investigation, the accused was charged with the offence.