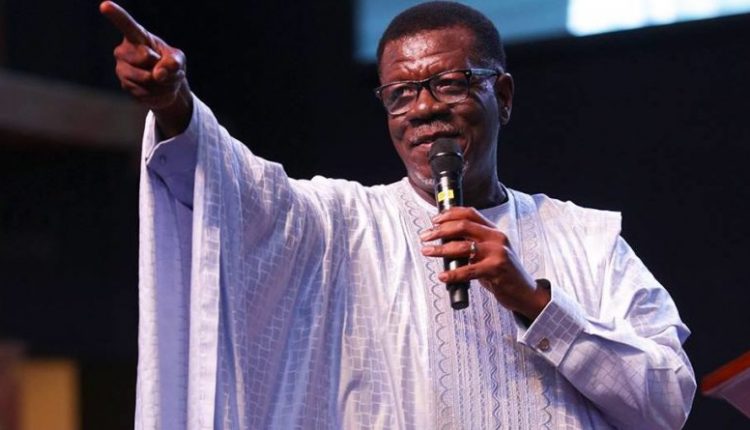 Capital Bank collapse: Full truth will come out – Otabil
The Head Pastor of the International Central Gospel Church and former Board Chairman of now defunct Capital Bank has told his congregation that the full truth in the ensuing controversy about the bank's collapse will be known soon.
He made the comment on Tuesday evening during a service at his church.
Pastor Otabil, who is yet to speak in detail about the controversial subject has been sued together with 14 other shareholders and directors including his ICGC church by the receivers of the Bank.
But he told his congregation that the suit in no way suggests that he is guilty.
"When someone sues you, it is not an evidence, neither is it judgment, It is just somebody's opinion," he said.
He said while he cannot explain details of the matter to the congregation, he will allow the due judicial processes to continue and is hopeful that "the full truth will be known."
"I know people have all kinds of questions and so on, first of all I can't explain anything to you. I can't because I'm in court. We will allow the process to continue and hopefully, the full truth will be known," he said.
In the suit brought against him by Vish Ashiagbor and Eric Nana Nipah of PricewaterhouseCoopers, the receivers said within seven years, the directors of the defunct bank including Otabil, approved loans and placement of funds to themselves and related parties "without the requisite collaterals and in clear breach of the company's internal policies and relevant banking regulations and Ghanaian company law."
Proceedings will be interesting
Pastor Mensa Otabil urged the congregants to closely follow the legal proceedings, indicating that it will be "interesting".
"There is space for people's opinion but when you go to court, you are not just dealing with people's opinion. You deal with facts so it's going to be interesting…. there will be defense and other things so follow closely how things will proceed."
Capital bank collapse
Capital Bank collapsed about a year ago together with UT bank whom the Bank of Ghana claimed had become "deeply insolvent" and were acquired by GCB bank.
A report which emerged a year after Capital Bank was collapsed and taken over by GCB Bank indicated that the then-Board Chair, Pastor Mensa Otabil may have been a party to the misuse of liquidity support given the bank by the Bank of Ghana (BoG).
The report cites an emergency board and Executive Committee meeting on October 13, 2015, which notes concern with the manner in which the GHc 610 million liquidity support to the struggling bank was being used.
Instead of using the money the central bank gave Capital Bank as liquidity support for the bank's business, the management with the approval of the Board Chair, diverted the money for other uses, leading to the eventual collapse of the Capital Bank in August 2017.
source: citinewsroom