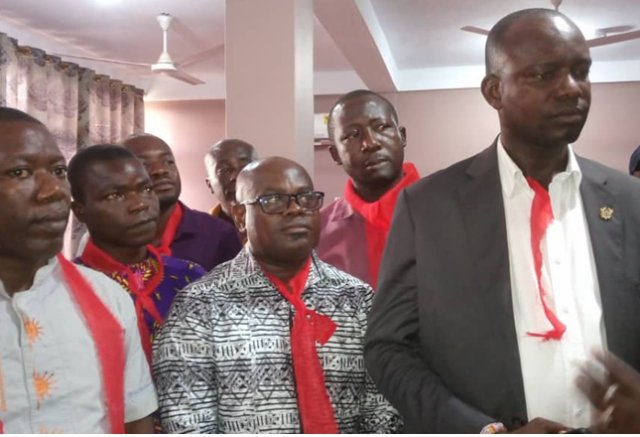 CETAG to meet today over month-long strike
Colleges of Education Teachers Association of Ghana (CETAG), is meeting its executives in the Ashanti Regional capital, Kumasi, today [Wednesday] following the National Labour Commission's directive for them to end their strike and return to the negotiation table.
CETAG has been on strike for nearly a month over the failure of government pay them their Interim Market Premium as well as Book and Research allowance.
Negotiations between the Association and stakeholders including the Ministry of Education, Fair Wages and Salaries Commission and the NCTE to have their concerns addressed have so far not yielded positive results.
The NCTE, contends that CETAG does not have the right to declare a strike especially as there were ongoing negotiations to address their concerns.
CETAG has been accused of failing to present itself for negotiations on the matter, resulting in a stalemate.
All 46 Colleges of Education have been shut down indefinitely as a result of the strike after CETAG and the government failed to reach an agreement.
The National Secretary of CETAG, Nathan Ohene Gyan said they are pleased with National Labour Commission's intervention and are optimistic that it will lead to a resolution of the matter.
We have been very clear and quite explicit in its language in what is expected of the two parties, we believe in the rule of law and the word that was given by the commission is well with us. There is an element of compulsion in there which every one of us will have to respect.
Meanwhile, the National President of the Teacher Trainees Association of Ghana, Anthony Dadzie says, the academic calendar must be re-structured in order not to put students in a disadvantaged position.
"The only thing we are looking at is the academic calendar and how we are going to cover the period that has been wasted. They have been on strike for about one month, we really want to come back to class. The semester will have to be extended or restructured because we will not have to be disadvantaged," he said.
–
source: citinewsroom