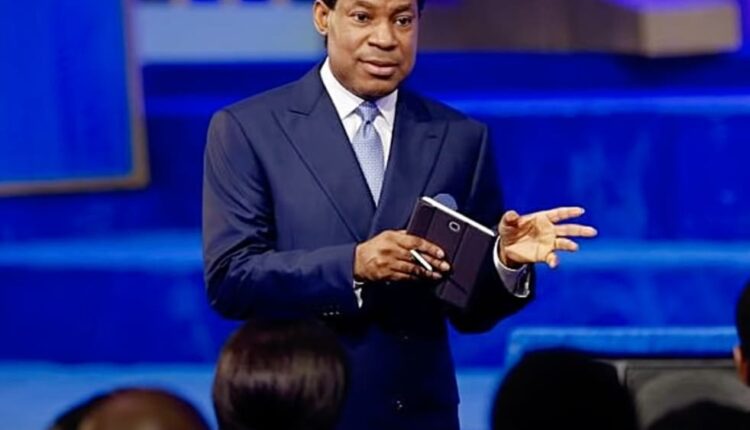 Christ Embassy in trouble for flouting COVID-19 rules at 'Pneumatic Night'
The Ghana Police Service has served notice to arrest and prosecute culpable Christ Embassy leaders who organised a mammoth crusade in breach of COVID-19 protocols.
The church, noted for its COVID-19 conspiracies, held a service dubbed  "Pneumatic Night", with large crowds in attendance on Friday, April 30, 2021.
Churches are permitted to hold services up to two hours under laid down COVID-19 protocols, including social distancing, wearing masks, handwashing and provision of hand sanitisers.
But these were absent as large crowds gathered at the Fantasy Dome at the Trade Fair Centre in Accra.
"Police have since Sunday morning locked up the Fantasy Dome and have started questioning leaders of the Church and Management of the Fantasy Dome about the event," the police said in the statement, adding "any person found culpable will be arrested and duly prosecuted."
An investigation has commenced into the matter.
No social distancing ! No mask ! at the Christ Embassy event last Friday Night at the Fantasy Dome "Pneumatica Night 2021" in Accra

When we are in the middle of COVID-19! Why are other gatherings banned but this is happening? I can't believe my eyes ! pic.twitter.com/svPbdxfFSV

— ama Oware (@AmaOwareF) May 2, 2021
Trending videos of the alleged gathering, dubbed "Pneumatic Night", showed a non-mask-wearing mass crowd, screaming, chanting and dancing to the "evangelism" of non-mask-wearing leaders.
According to the police, the event puts the entire country at a high risk of COVID-19 spread at a time the country is working against a third wave of the virus amidst the challenges in getting jabs for the second phase of the COVID-19 vaccination exercise.
Christ Embassy fined £125,000
Founded by Lagos-based megachurch pastor Christian Oyakhilome, UK regulator, Ofcom fined the church £125,000 in March 2021.
The LoveWorld Television Ministry of the church was found aired "inaccurate and potentially harmful claims about coronavirus".
Loveworld Television Network was found to have made the violation back in January after a 29-hour show titled The Global Day of Prayer featured sermons with "potentially harmful" claims about Covid-19 – including that the virus was "planned" and created by the "deep state", and vaccines were a "sinister" means of administering "nanochips" to control people.
This was the second time they had an encounter with the law as they had also made false claims linking coronavirus to 5G technology in April 2020.