Citi FM journalist petitions IGP to punish police officers who abused him
Inspector General of Police (IGP), James Oppong-Boanuh
A Citi FM/Citi TV journalist, Umaru Sanda Amadu, has petitioned the Inspector General of Police to look into the unprofessional conduct of police officers who accosted him and harassed him while he was on his way to work on January 1, this year.
According to the journalist, the conduct of the police officers, led by Richard Deh, who harassed and embarrassed him, was a clear failure of police officers to handle members of the public with civility in their line of duty.
In the petition dated January 4 and addressed to the IGP and copied to others including the Minister for Interior, Mr Amadu demanded a comprehensive and transparent investigation into the conduct of the said officers.
It has also given the IGP James Oppong Boanuh a two-week ultimatum to ensure the said police officers are made to face the full rigours of the law for their conduct.
Mr Amadu's petition comes on the back of harassment and verbal abuse he suffered in the hands of the Ghana Police Service, SWAT unit, on patrol on Saturday, January 1.
In what appears to be deliberate profiling by the police who were in a patrol pick up, the journalist's car was singled out and subjected to a thorough search.
The visibly angry group of police officers insisted on searching for weapons and drugs in the vehicle belonging to the Citi FM reporter.
The journalist also insisted on recording the entire search with his mobile phone, a demand which further infuriated the policemen as they combed through his vehicle.
After hesitating, the officers agreed on the condition that they would equally record using their phone.
Halfway through the search, one of the officers captured on tape as Richard Deh, was infuriated and verbally abused the journalist with unprintable words.
He subsequently pounced on the journalist and in the process, Mr Amadu's phone fell.
The said officer seized the journalist's phone, but his colleague officers convinced him to return it.
In the video, the officer also asked Mr Amadu to take off his shoes, to which he obliged.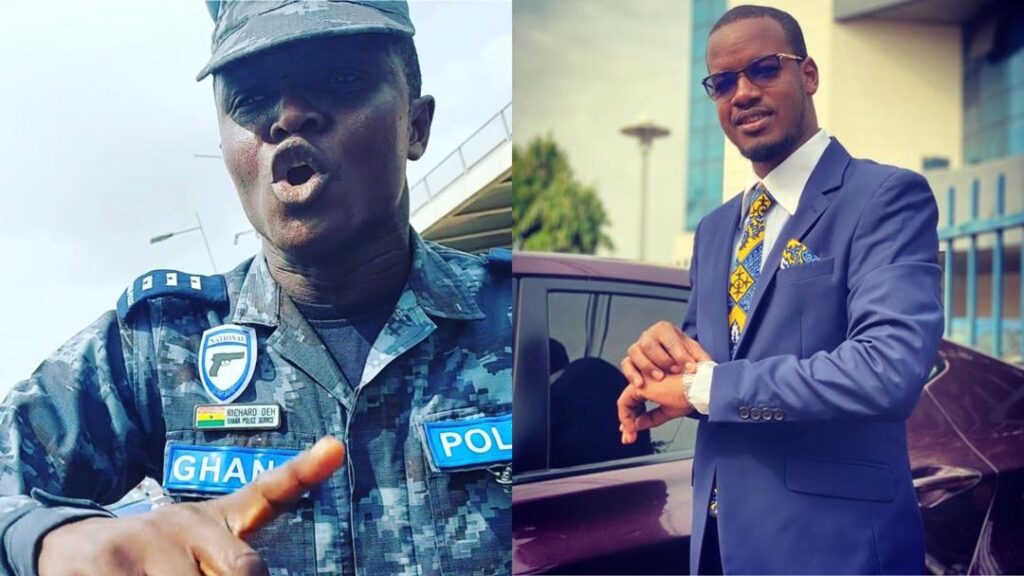 After searching every nook and cranny of his car, the police officers entered their vehicle and sped off.
After the incident, Citi FM/Citi TV journalist made an official complaint at the Adabraka Police Station.
He has also petitioned the Ghana Journalists Association to look into the matter.
Below is the petition to the IGP