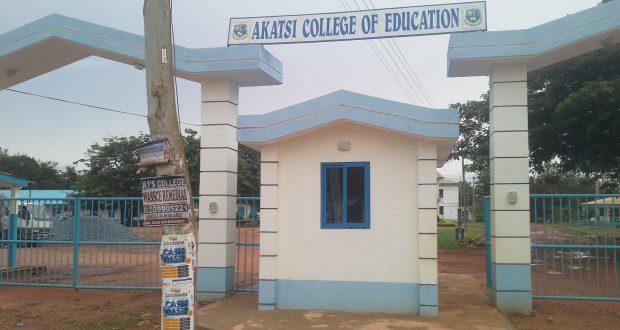 Colleges of Education to reopen by December 8
The Ministry of Education has ordered all 46 Colleges of Education nationwide, to be reopened on Saturday, December 8.
The decision to reopen all the schools comes after the Colleges of Education Teachers Association of Ghana (CETAG), called off its one-month-old strike following another intervention by the National Labour Commission (NLC) for the parties to return to the negotiation table.
Earlier, the National Council for Tertiary Education (NCTE), had directed Principals of the Colleges of Education in the country to shut down their schools indefinitely after they failed to reach an agreement with the government on the payment of their Interim Market Premium as well as Book and Research allowances.
But speaking to Citi News, the Public Relations Officer (PRO) of the Ministry of Education, Vincent Assafuah, disclosed that academic work at the schools will begin on Monday.
"By Saturday, all the 46 Colleges of Education should make sure that all their students are in school so that by Monday, academic work will begin for us to restructure the academic calendar."
"There is a meeting on December 14, whereby the management of the University of Cape Coast and the Institute of Education Studies and a number of stakeholders will bring ideas on how to restructure the calendar. So I am hoping that by Saturday they will be in school again. There will be a directive by the principals of the colleges for the students to be in school by Saturday" he added.
Background
CETAG insisted that they're now equal to their colleagues in other public tertiary institutions since the Colleges were upgraded to tertiary status, and so they must earn the same benefits.
Their strike affected all 46 Colleges of Education, which were shut down indefinitely once the strike went beyond the 21-day threshold.
The Ministry of Employment and Labour Relations, had said it was shocked by CETAG's stance.
Previous negotiations between the association and other stakeholders including the Ministry of Education, Fair Wages and Salaries Commission and the National Council on Tertiary Education (NCTE) yielded no positive results.
The NCTE argued that CETAG did not have the right to declare a strike when negotiations were ongoing.
CETAG was also accused of being unreasonable and failing to present itself for negotiations on the matter, drawing out the impasse.
source: citinewsroom