Conjoined twins return home after more than 50-hour surgery
Twin girls who were born joined at the head, and separated last year by a team at Great Ormond Street Hospital in London, have returned home to Pakistan.
Safa and Marwa Bibi underwent three major operations, spending more than 50 hours in theatre.
Their mother, Zainab Bibi, told the BBC she was delighted to be taking them back to the rest of their family.
"The girls are doing very well. Marwa has made good progress and only needs a little support," she said.
"We will keep an eye on Safa and take good care of her. God willing, both will start walking."
One became two
Conjoined twins are rare, and of these only one set in 20 are born joined at the head, with a fused skull – what's known as craniopagus twins. The vast majority do not survive beyond childhood.
A team of 100 people at Great Ormond Street Hospital (GOSH) was involved in their care.
The twins were separated in February 2019, and since then have been living with their mother and uncle in London. All their medical and other costs – more than £1 million – were paid for by a private donor, Pakistani businessman Murtaza Lakhani.
The girls, now aged three and a half, have had regular physical therapy, to try to help them with their mobility. Both have learning difficulties.
Their mother regards the surgical team as heroes and says her seven other children back in Pakistan are eager to help care for Safa and Marwa.
The lead surgeon Owase Jeelani said he and the team were "very pleased" for the family.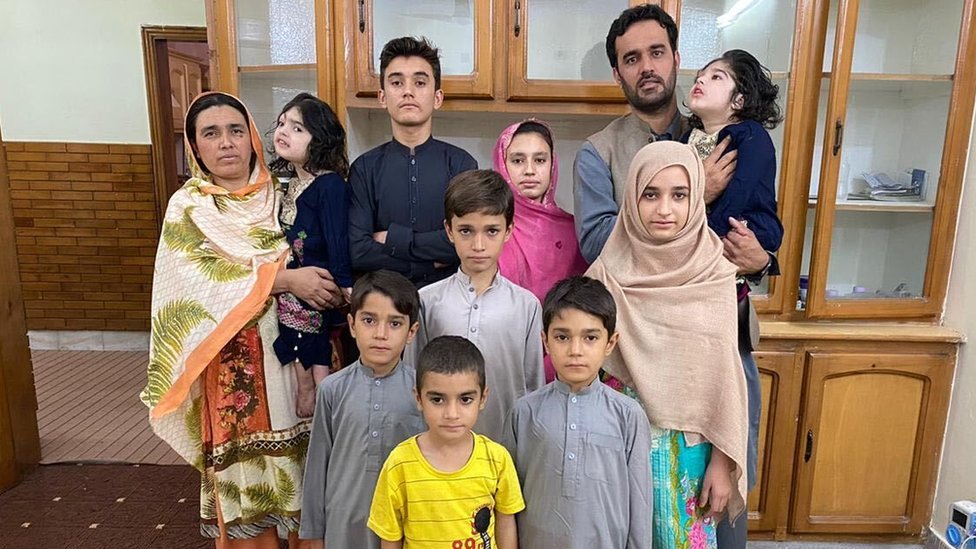 But he told the BBC he still had some misgivings about the outcome.
"I feel Marwa has done really well and carries on making great progress. When I look at the whole family, yes, it was probably the right thing to do, but for Safa as an individual I'm not so sure."
Mr Jeelani, a hugely experienced neurosurgeon, is still troubled by the near-impossible choice he and his team had to make in theatre.
Surgeon's difficult decision
The twins had a labyrinth of shared blood vessels which nourished both their brains. Only one twin could receive some of the key blood vessels. These were given to Marwa, who was the weaker twin.
But as a result, Safa had a stroke. She now has permanent damage to her brain and may never walk.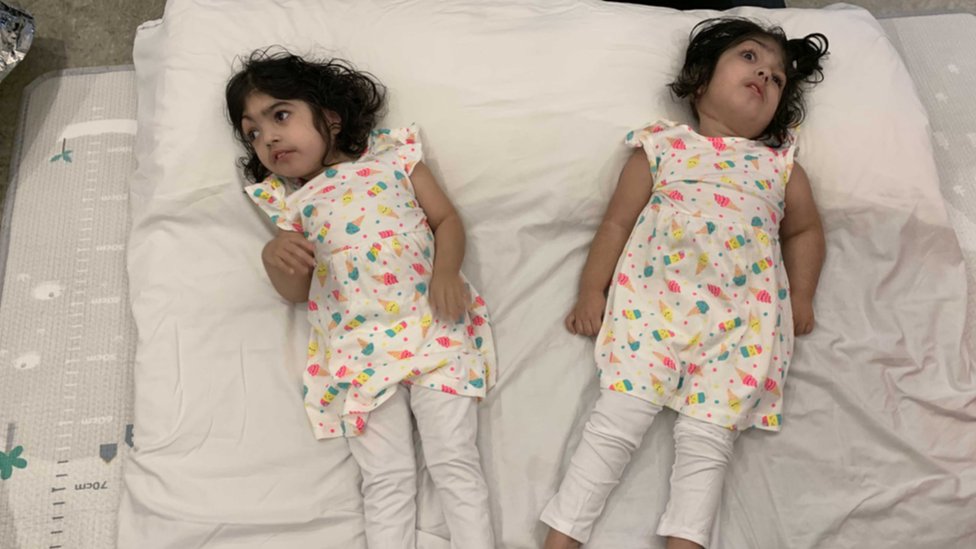 Mr Jeelani said he would probably always be troubled by this: "It's a decision that I made as a surgeon. It's one that we made as a team. It's a decision we have to live with."
He believes the outcome for Safa and Marwa would probably have been better had they been separated earlier. It took several months to raise the funds needed to pay for the surgical and other costs.
This prompted Mr Jeelani and fellow surgeon Prof David Dunaway to set up a charity Gemini Untwined, to try to raise awareness and funds to cover the costs of separating craniopagus twins.
In January 2020, the same surgical team at GOSH successfully separated twin boys from Turkey who were joined at the head.
Yigit and Derman Evrensel also underwent three operations, but the process was much faster than with Safa and Marwa.
The twins returned home to Turkey before their second birthday, and the surgeons believe they will make rapid progress.