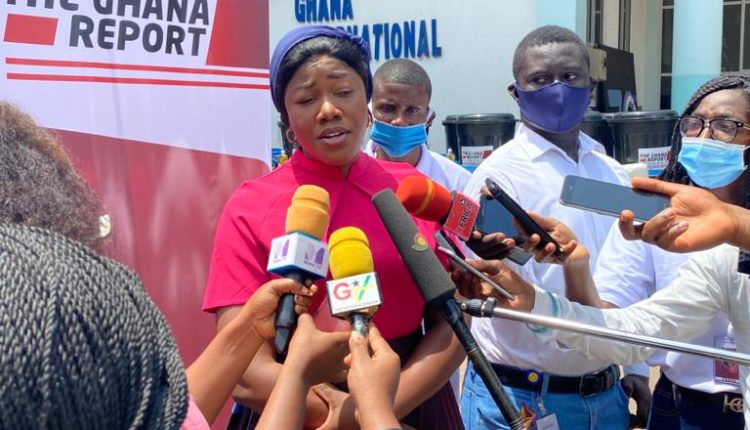 Coronavirus: 'Be part of the solution in helping the marginalised' – CEO of The Ghana Report Foundation supports media
CEO of The Ghana Report Foundation, Rashida Saani Nasamu, has urged the Ghanaian media to join in supporting those affected by the deadly coronavirus.
At a donation of COVID-19 safety items to journalists, she said The Ghana Report was determined to be part of the solution beyond the reportage hence the birth of the Ghana report Foundation, a CSR initiative aimed at supporting the needy.
Since it began operations, the news portal has highlighted the need for professional journalism while focusing on human interest and in-depth reportage.
It believes online media is the future of journalism.
As part of her key note at the donation, The Ghana Report Foundation CEO, Rashida Saani Nasamu, said despite the government's relaxation of lockdown restrictions, it had become even more imperative for Ghanaians to 'lockdown' their noses, wearing a face mask at all times as directed by the President.
Rashida said as a media partner, the Foundation could not start reaching out to hospitals in need of COVID-19 materials without first supporting members within the media fraternity.
Overwhelmed by the gesture, the GJA President, Affail Monney, described the donation as "extraordinary" and called the Ghana Report Foundation a "strategic partner."
The GJA urged other media organisations to make an effort to emulate some of these gestures.
"On behalf of the media community in Ghana, we want to say a big thank you", he said, adding "may the God of heaven bless you, he told the Ghana report team.