Coronavirus: Good news as patients recover including 103-year-old woman
It is not entirely bad news as severely affected people, including centenarians, have recovered from the coronavirus infection.
As of noon on March 18, 8,2 31 people had died with 204, 043 infections but 82, 866 recoveries had also been registered.
Among the survivors were two Chinese who were initially perceived to be weak and frail. They were among the few cases recorded in China, the origin of the pandemic which has affected over 170 countries and territories.
Six days of treatment was all it took for grandmother Zhang Guangfen, to recover from the illness at a hospital in Wuhan, Hubei Province, where the disease was first detected.
So far, she is the oldest recorded person to have defeated the coronavirus, now known as COVID-19, the UK's Independent reported on March 12.
Chutian Metropolis Daily reported that she was diagnosed on March 1 at the Liyuan Hospital, Tongji Medical College, and her fast recovery was linked to the absence of other health conditions which could have increased the adverse effects of the virus.
Before her case, a 100-year-old man had also been discharged from a Chinese hospital at a different location.
Unlike the granny, he had underlying health conditions, including Alzheimer's disease, hypertension and heart failure and was admitted on February 21, according to Chinese state media, Xinhua.
The cocktail of diseases could not amplify the virus to the point of snuffing his life, and he managed to surmount the coronavirus test.
Outside China, Julie contracted the disease and was diagnosed on February 8 after a high body temperature of 38.5oC, the BBC reported on March 3.
She was quickly isolated, and her treatment began with "no human interaction" she explained. Her food, medical supplies and clothes were delivered through a "secure hatch" and loneliness became her friend till she recovered.
"It was so laborious, trying to get from my bed to the bathroom," she recounted, adding, "breathing became difficult."
It took nine days to recover from the health facility in Singapore, and she was reunited with her family.
Online news portal, channelnewsasia.com, also reported that Singapore's 15th confirmed COVID-19 case was discharged from the National Centre for Infectious Diseases (NCID) on Sunday, February 16.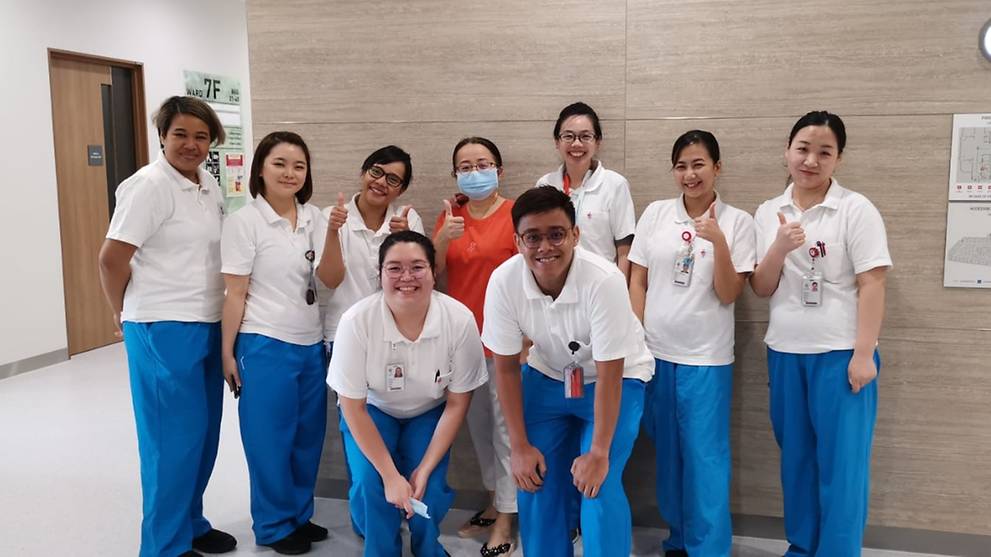 The 47-year-old Singaporean housewife, Mrs Zhang, was diagnosed on January 31 after being evacuated from Wuhan on January 30. Fortunately, she recovered within weeks to reunite with her husband.
The most recent recovery broadcasted worldwide is that of Dr Clare Gerada, a 60-year-old former head of the Royal College of GPs in the UK.
Here in Ghana, the government has announced seven imported cases from the US, the UK, Turkey, Norway and France.
UK doctor who recovered from coronavirus says her secret was paracetamol, chicken soup and lemonade
The affected people – six Ghanaians and one Norwegian – are in a stable condition in separate health facilities, according to the Ministry of Health.
With positive news across the globe, Ghana will be looking to record its first case of recovery as pharmacies and global health giants race to produce a vaccine and cure for the deadly infection.
The Ghanaian government has taken steps to meet with industry players, including pharmaceutical companies, bankers and other manufacturers, to rise to the occasion with local supplies to meet medical needs for containment and treatment.