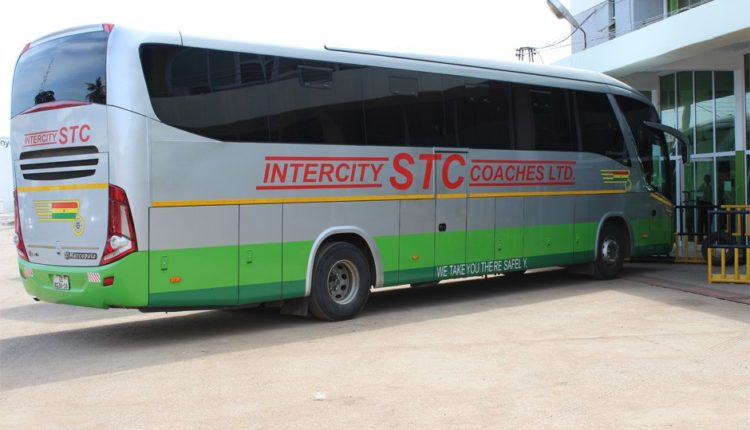 Coronavirus: We'll run at a loss if we practice social distancing – STC
The management of the state-owned transport service, Intercity STC, have said they will run at a loss should they adhere to the social distancing measures in the wake of the coronavirus pandemic.
This comes after some passengers of the transport service alleged the company had refused to adhere to the government's directive for all commercial vehicles to strictly comply with social distancing.
All commercial vehicles are to reduce the number of passengers they would have ordinarily allowed on their respective vehicles to curb the spread of COVID-19.
Despite these strict measures announced by President Akufo-Addo, management of STC say they could not break even should they comply with these measures.
"We looked at the option of social distancing as onboard the buses. But we realised that with the configuration of the seats, if for instance, a bus capacity of 44 passengers if we have to adhere to social distancing, it means we can't even take an average of 20 passengers on a bus which will then be at a loss for the company.
"For us to be able to break even, there should be at least 60% occupancy and that is about 30 passengers on a bus. Anything below means, the company will be running at a loss. We will not even be able to pay fuel," Deputy Managing Director in charge of Operations at STC, Kwabena Sintim Aboagye, told Starr FM.
He also revealed that management would meet with the Ministry of Transport to discuss the way forward for a possible support to enable them to practice social distancing protocols as announced by the President.
Meanwhile, the GPRTU has reminded its members and the general public that all social distancing protocols are still in force despite the lifting of the partial lockdown.
In a statement issued by the GPRTU, all passengers and drivers as well as their conductors must wear nose masks while onboard a vehicle.