Court dismisses request to publish names behind 32,621 multiple registrations
The Accra High Court has dismissed a request asking the Electoral Commission to make public 32,621 names of people captured on the multiple registration list.
The dismissal comes after the court's Human Rights Division ruled that the application from the four individuals was without merit.
"I am dismissing the application since the application is void and the court's jurisdiction was not properly invoked. The entire action fails and is hereby dismissed," judge, Gifty Adjei Addo, stated.
The four individuals are Alex Mintah, Rockson Konde Masun, Vivian Abla Kpeglo, and Care For Free and Fair Elections Ghana,
The high court judge reached a decision after a heated debate from the counsels.
Counsel for the Electoral Commission had argued that the first, second, and third applicants had not officially written to the EC before bringing the matter to court.
According to Justin Amenuvor, the three applicants could have written to the commission under section 18 (1) of the Right to Information (RTI) Act.
Mr Amenuvor said in the case of the fourth applicant who had earlier sent a letter, "he did not comply with the law by not signing the letter. The EC could not have known who requested the information"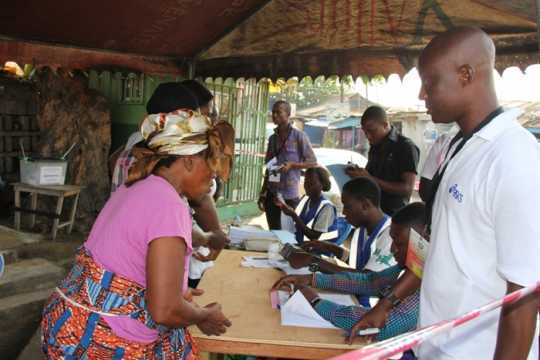 Counsel for the commission urged the court to dismiss the application since the applicants had failed to observe all the necessary processes.
It was the case of the applicants that the commission's unwillingness to grant the request for the details of the 32, 621 was unlawful.
According to them, it was a violation of their fundamental human right to information guaranteed under Article 21 (1) of the 1992 constitution.
Reliefs
The applicants were seeking an order to enforce their "fundamental human right to information guaranteed by article 21(1) of the 1992 Constitution by compelling the EC to furnish the applicants with the information specified in paragraph 20 of the affidavit supporting the instant application, subject to the payment of such reasonable fees or expenses as may be determined by the court".
Below is the writ