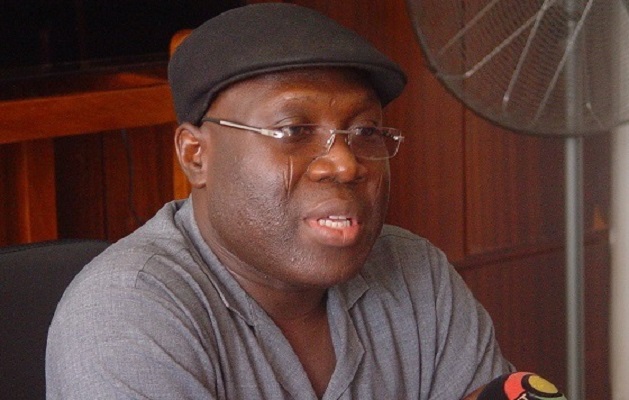 Court orders Inusah Fuseini to report to police
The former Tamale Central MP Inusah Fuseini has been ordered to assist the Criminal Investigation Department of the Ghana Police Service in its investigation over a comment he passed after the December 7 election declaration.
The order was given by the Kaneshie District court judge Ama Adomaa Kwakye on Monday.
The prosecution team led by Richard Amoah told the court that several attempts by the police to get Mr Fuseini since his comment regarding forming a parallel government had proved futile.
Counsel for Mr Fuseini, however, disagreed. Mr Edudzi Tamakloe, justified the refusal by his client to appear before the CID.
He told the court that the police in all their letters to the former Tamale Central legislator failed to state the specific reasons for which they extended the invitation,
The NDC MP in the aftermath of the December 7, polls asked the 2020 NDC flagbearer John Mahama to form a parallel government, comments for which he received much criticism.
On December 13, last year, Mr Fuseini, in an interview on Pan African Television, urged the former President John Dramani Mahama to declare himself as president and form a parallel government although he lost to the incumbent President Nana Akufo-Addo.
"I have said and I have advocated that he declares himself as President and forms a parallel government. And if he was minded to take my views, he should declare himself as president and set up a parallel government.
"The impunity of this government which is legendary must stop and that is how we can stop it," the former legislator said in the interview.
His outburst was greeted with much condemnation.
The Imani Africa boss Franklin Cudjoe, described his statement as irresponsible, urging the former president to ignore the advice.
"Hon Inusah Fuseini! You are very wrong. Your advice to JM to run a parallel government is absurd. John Dramani Mahama must do no such thing," he said in a tweet.
After the backlash, the former Lands and Natural Resource Minister, on December 15, 2020, made a U-turn and said he does not expect the former president to heed his advice.
Mr Fuseini said he was sharing an opinion proposed by a leading member of the New Patriotic Party in his book when the NPP rejected the results of the 1992 election.
"Let's understand that the view is not original. In 1992, that view was expressed by no less person than Akenten Apppiah-Menka, who was a lawyer and a politician.
"He wrote in his book, I got the first idea that someone can do that from the book. They didn't carry through with the threat of forming a parallel government. No one says the NDC is going to carry through with it," he said.