Court registrars receive training in electoral disputes as political tension flare up
As part of efforts to quickly dispense justice with electoral cases that are expected to appear before the courts after the December 7 elections,  the Judicial Service has trained its registrars in electoral disputes.
With tempers flaring concerning results of the presidential and parliamentary elections in some constituencies, the judiciary is girding its loins for the electoral legal battles ahead.
The 35 registrars who were selected across the country have received training on their respective role in the adjudication of electoral disputes in the country.
Speaking at the opening ceremony, Justice Samuel Marful-Sau explained the need to have the training at a time when the National Democratic Congress is disputing results of the 2020 presidential elections and parliamentary elections in constituencies in Zabzugu, Techiman South, Sene West, and Esikado-Ketan.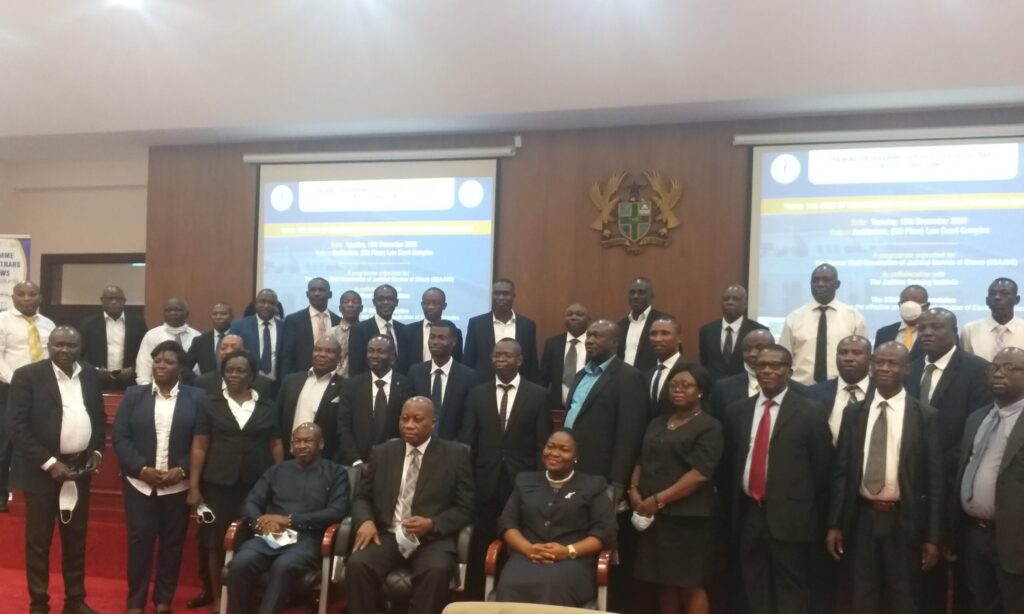 "As Registrars, all the election disputes that come in passes through your hands so it is important that you are given some training so you don't treat the election petition like any ordinary civil case.
"Most of these cases are very sensitive and very dear to our democratic processes so they should be given special treatment. Although, it may be a civil case you don't treat it like any land or labour case.
"You need to give it the needed attention since everything concerning elections is time-bound. When aggrieved candidates come, you have to ensure our processes are effective and we can deliver justice at the shortest time," Justice Marful-Sau stressed.
Adding her voice, the Interim President of the Senior Staff Association of Judicial Service of Ghana, Marilyn Suttah said the registrars' role cannot be overemphasized.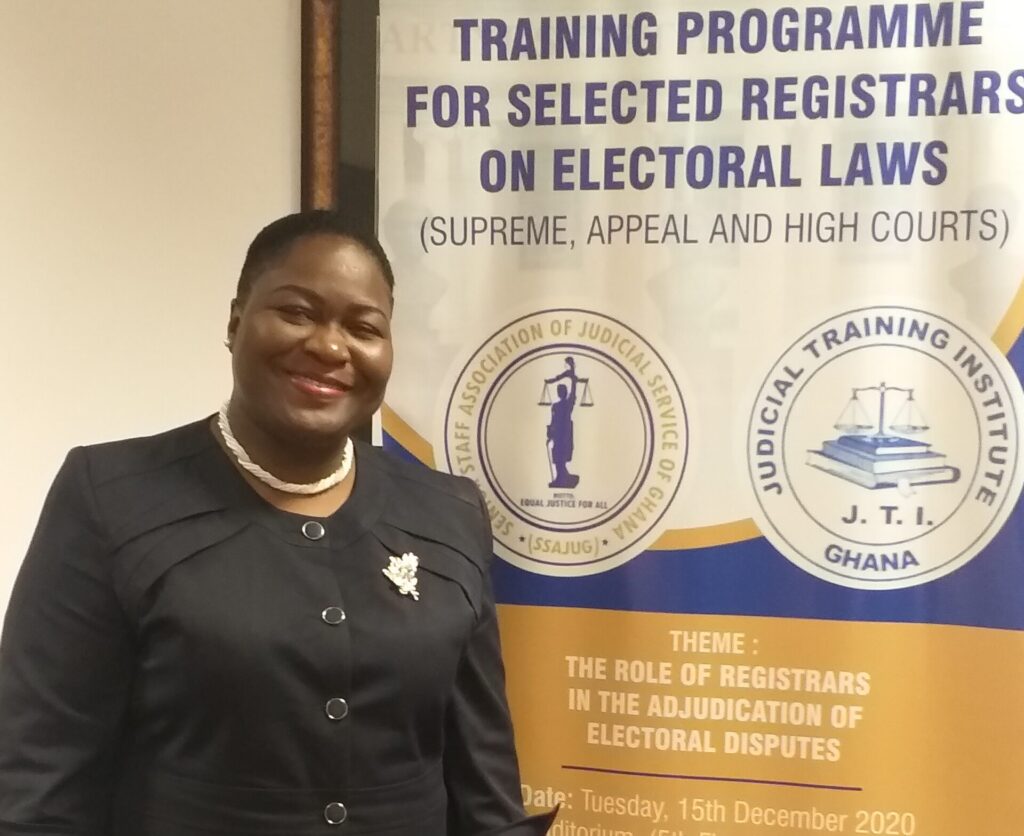 "This training and capacity gap requires immediate addressing to ensure the holistic preparedness of the entire judicial institution to effectively discharge its mandate.
"Thus, it has become necessary for the capacity of frontline staff to be enhanced, specifically, on their role in the adjudication of electoral disputes to enhance their knowledge to provide the required support to the judges," she added.
She believes it is of utmost priority to ensure that justice is delivered in an excellent and expeditious manner.
This, she said, can be achieved through continuous legal education and capacity building programs for the senior staff.
The programme was sponsored by the Senior Staff Association of Judicial Service of Ghana in collaboration with the Judicial Training Institute and Star Ghana Foundation.
The training comes at a time when all eyes are on the Judiciary as the only place for the redress of all electoral grievances.