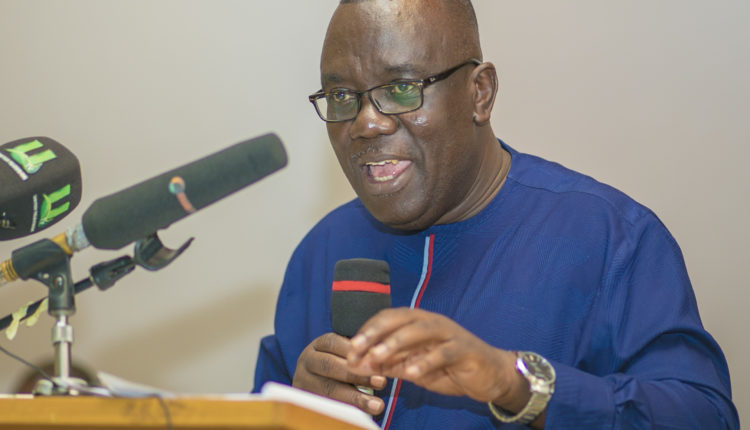 Court turns down request to freeze late Sir John's assets pending investigation
Special Prosecutor has announced that it will appeal a High Court decision dismissing a request to keep late Sir John's assets frozen pending investigation.
The SP, Kissi Agyebeng had asked the Accra High Court to keep the assets of the late Forestry Commission boss, Kwadwo Owusu Afriyie, also known as Sir John frozen.
This was after the office revealed that it had commenced investigations into suspected corruption and corruption-related offenses in respect of an alleged improper and unlawful acquisition of state property at the Achimota Forest enclave and the Ramsar catchment at Sakumono in Accra contained in Sir John's will.
It will be recalled that on Sunday, 22 May, it emerged that the will of Sir John contained some parcels of land at the Achimota Forest Reserve and the Sakumono Ramsar site.
It also contained four parcels of specified and unspecified acres of land in the Achimota Forest, which the late politician bequeathed to his family members.
The office of the SP was subsequently petitioned to probe further, thus the freezing of the late Forestry Commission's boss assets.
But the court presided over by Her Ladyship Justice Afia Serwaa Asare Botwe, on July 12 dismissed the application.
Revealing their next line of action in a statement shortly after the ruling, the Special Prosecutor said the High Court judge totally misapprehended the application for confirmation of the freezing order.
"The judge, with respect, totally misapprehended the application for confirmation of the freezing order and misdirected herself by characterizing the application as that of a confiscation order, which regimes are governed by different considerations.
"The regime for an application for confirmation of a freezing order is designed to facilitate an investigation into the circumstances of the purported acquisition by the deceased of protected lands in the Achimota Forest enclave and the Sakumono Ramsar site," Mr. Agyebeng argued.
The statement further suggests that the ruling if made to stand will be a smear on the country's fight against corruption.
"The next effect of the ruling of the High Court is that a person may, in his lifetime, gleefully acquire property through corruption and then upon his demise happily pass on the corruptly acquired property to his beneficiaries for the benefit and by so doing, extinguish all scrutiny as to the propriety or otherwise of the acquisition of the property because his corrupt activities were not discovered during his lifetime.
"If this decision is left to stand, the Republic will lose the fight against corruption in unimaginable ways. The investigations into the estate of Kwadwo Owusu Afriyie will still proceed," the statement signed by the SP added.
Below is the statement from the OSP