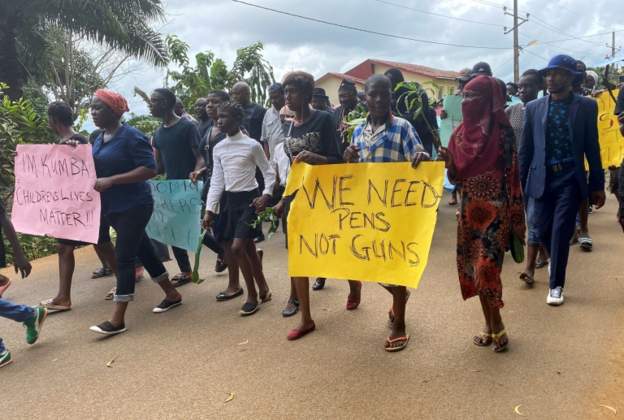 Day of mourning for Cameroon's school shooting victims
Cameroon's President, Paul Biya, has declared Saturday a day of national mourning for seven students brutally murdered in Kumba, in the restive south-west region.
The children were killed last Saturday at the Mother Francisca International Academy by gunmen who stormed the school.
The government and separatists have been blaming each other for the attack.
On Saturday flags will fly at half mast across the country.
In a decree, President Biya instructed the security services to take appropriate measures to bring the perpetrators to justice.
Parts of Cameroon have been gripped by unrest since Anglophone groups stepped up their push for independence in 2016.
Anglophone activists say the country's French-speaking majority is marginalising the English-speaking minority.