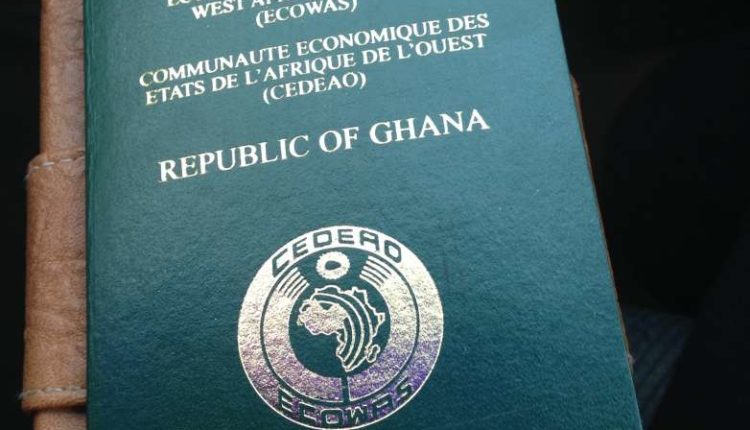 Ghana to phase out manual passport processing by end of 2019
Ghana is to roll out online passport application platforms in all the regional Passport Application Centres (PACs) across the country, Minister for Foreign Affairs and Regional Integration, Shirley Ayokor Botchwey has announced.
She said her ministry has over the past two years embarked on a number of initiatives aimed at making the acquisition of Ghanaian passports hassle free. The introduction of online passport application, extending passport application to eight more regional capitals, overhauling of passport processing equipment as well as the extension of the validity period from five to ten years are some of them.
Speaking at the meet the press series in Accra on Tuesday, the Minister said all such interventions put in place was geared towards phasing out the manual application and replacing it with an online passport application process to make it stress free for people.
"Currently, with regard to online applications, Accra processes two hundred and fifty (250) applications daily while the Premium PAC processes four hundred (400) applications daily on the average. Tema and Koforidua processes two hundred (200) applications per day. The intention is to roll out online passport application in all the regional PACs. The ultimate plan is to phase out the manual forms by the end of 2019," Ayorkor Botchwey stated.
The Ministry of Foreign Affairs and Regional Integration, according to her, has secured an office space to set up similar passport application centres in the Upper East, Upper West and the Central Regions.
The Passport Office, the Minister disclosed has been selected by the World Bank to receive support to procure necessary logistics including additional printers, cameras, scanners, fingerprint scanners, signature pads, severs, furniture and computers among others to enhance service delivery.
Madam Ayorkor Botchwey expressed optimism that such measures if fully completed will make passport acquisition both in and outside the country stress free.
She said, "I am very optimistic that by the time we successfully conclude implementation of this World Bank project and other initiatives, Ghanaians will be enjoying stress free and efficient passport service delivery both at home and abroad."
The Foreign Affairs Minister further hinted her outfit has began discussions on improving on the security features of Ghanaian passports.
"I believe most applicants will now attest to the improvement in the passport service delivery. We are not there yet but we are making impressive progress. The Ministry has started discussions aimed at introducing chip embedded passports to keep up the pace of technological advancement and enhance the security of Ghanaian passports," she observed.