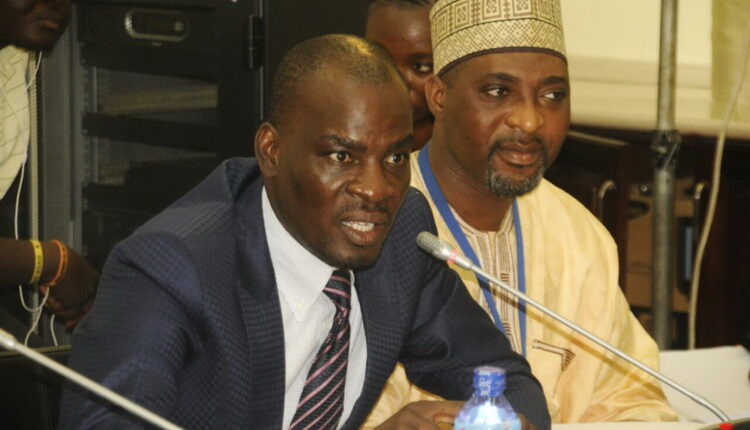 Discarding 2020 voter register for a new one will cost $80m – Minority reveals
The Minority in Parliament has warned against the Electoral Commission's plan to compile a new voters' register using only the Ghana card.
According to the Minority Leader, Haruna Iddrisu, a new register on this basis is a wasteful expenditure and should not be entertained.
"Our understanding as we pick it up is that the Electoral Commission of Ghana is desperately planning to discard the 2020 Voter Register and replace it with a new voter register – which register has caused the taxpayer and the people of Ghana to build with $80million thereabout," he said at a presser on Tuesday, 12 July.
According to the Minority Leader, the decision to use the Ghana card only to register eligible Ghanaians will further disenfranchise Ghanaians as it takes away the option of using guarantors for those who may not have a Ghana card.
"Our understanding is that the Electoral Commission is seeking to make the national ID card the only source of justification to register onto the voter ID register.
"Our concern primarily is that in the past, since 1993, voter registration exercises that have been undertaken, you normally have the provision of a guarantor of other persons guaranteeing for persons to get onto the voter register and so far as it is established that they are Ghanaian, and are of age, and of sound mind, and to participate in Ghana's electoral process to vote and be voted for," he added.
Member of Parliament for Ningo Prampram, Sam George also made similar allegations in the past, indicating that the EC is preparing to lay a Constitutional Instrument in Parliament that will allow the creation of new voters register with the Ghana Card.
This will be the second time the Jean Mensa-led Electoral Commission has discarded a voters' register.
Ahead of the 2020 general elections, the EC had justified its call for a new voters' register by claiming that the 2016 register contained the names of non-citizens and, therefore, a new register was the best way to expunge those names from the register.
The move then was greeted with stiff opposition from the Minority and some civil society organsiations, who described the EC's justification as 'absurd'.
The CSOs argued that the register at the time was credible, thus the compilation of a new one was not necessary.
IMANI Africa had indicated that the procurement of the equipment for the compilation of a new register which was subsequently abandoned amounted to some $60 million.