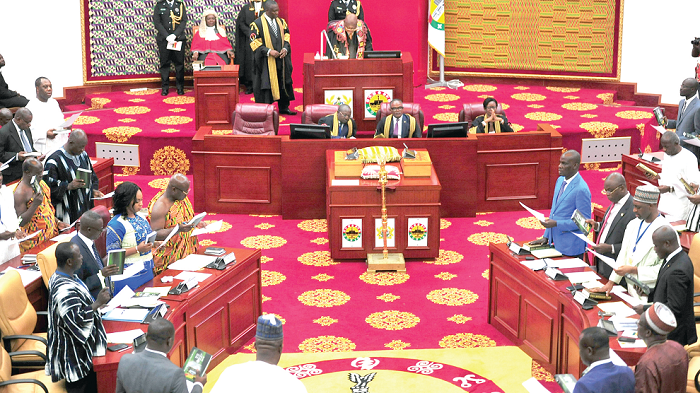 Parliament, Commonwealth Group urges all-inclusive society
Members of Parliament (MPs), community and civil society leaders from Ghana and the Commonwealth have called for an all-inclusive society where women are given equal opportunities to bring to bear their leadership qualities.
This, they believe will create an opportunity for women to discuss their political careers, pathways to leadership, types of policies and investments that lead to more inclusive societies and political systems.
A statement signed by David Appiah, Country Representative for Commonwealth Partnership for Democracy (CP4D) say this will allow for democratic practices that ensure women, young people, persons with disabilities and other under-represented groups are engaged in decision making.
Evidently, women constitute a greater proportion of the population in Ghana yet women's role in the decision making process has not witnessed significant growth since the return to democratic dispensation on January 7, 1993.
Since 1992, the proportion of women who have been elected as Members of Parliament has not gone beyond 11 percent, a phenomenon which appears worrying.
In 1996, a total of 53 women contested for parliamentary seats across the country and out of the number, Parliament reported only 18 women were elected MPs.
In the year 2000, 95 women contested with 19 of them coming out victorious while in 2004, the figure shot up to 104 with 25 of them making their way to Parliament.
In 2008, 103 women contested for the Parliamentary seats but only 20 came out successful and in 2012, a total of 133 women contested and 30 came out as victors. In 2016, 137 women contested with 35 of them coming out victorious.
From the data, the number of women contestants in parliamentary elections has been increasing since 1992 except in 2008 when the number dropped from 104 in the previous year to 103.
This decline also reflected in the number of women who eventually won their seats.
The increasing number is proof of women's willingness and preparedness to participate in the political process.
Currently (as at 06 December 2016), Ghana has only 31 of its 275 parliamentarians as women with less than 30% being Ministers of State and District Chief Executives.
In a United Nations Development Programme (UNDP) 'Nkitahodie' Gender Dialogue, titled: Gender Equality and Women Participation in Politics and Political Processes in Ghana: The Role of Political Parties," Ghana is currently ranked 150 out of 185 in the Inter-Parliamentary Union ranking on women representation in parliament across the world.