Don't vote for Obour – Musicians tell constituents
Some members of the Musician Union of Ghana are campaigning strongly against their former President, Bice Osei Kufour's decision to enter Parliament.
Criss Waddle and Desmond Blackmor had some unprintable words for the former MUSIGA printed who they described as not fit and proper for the position of a lawmaker.
Bice Osei Kuffour, popularly known as Obour,  in January 2020, formally declared his intention to contest as a parliamentary aspirant of the New Patriotic Party (NPP) in the Asante Akyem South Constituency.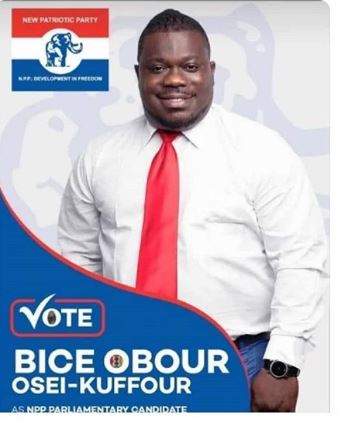 The two musicians have raised strong objections to his intention, accusing him of embezzlement during his tenure as President of MUSIGA.
Criss Waddle in a tweet asked members of the Asante Akyem South constituency not to vote for Obour.
Supporting Criss Waddle's assertion is musician Desmond Blackmore, who also raised concerns about how money was handled under Obour's tenure as President.
" Until he accounts for his time at MUSIGA and how the finances of MUSIGA were managed and benefited the 'Musicians of Ghana' positively, I agree with u 100% per cent!!! Very disappointed in how his administration steered the affairs of the music body. Selfish Greedy unaccountable " he wrote.
Obour has been accused in the past for embezzling GHC 2 million allocated to the union for the development of the music industry, but he explained that his administration invested in long-term projects that would benefit the union in the future.
"Development is a process and not an event so developing a whole industry art like the music industry, you don't expect that within 2 years, you'll see a vast developmental change.
"So over a period, this research document will serve as a basic backbone that years to come investors will rely on it for the growth of the music industry. That is a long-term benefit," he said in an interview on Starr FM.