DStv subscribers to pay more over CST in November
Subscribers to MultiChoice's cable TV service, DStv will from November 1, 2019 pay more due to an increase in the Communication Service Tax (CST).
Finance minister, Ken Ofori-Atta in the 2019 mid-year budget statement announced a 50% increase in the CST from the initial 6% to 9%.
The increment according to government was to enable it mobilize funds to better fight incidents of cybercrime.
As telcos in the country are having a tough time implementing the CST, DSTV has announced to its customers saying "Due to the increase in CST, be advised of a subscription price adjustment on your packages from November 1, 2019."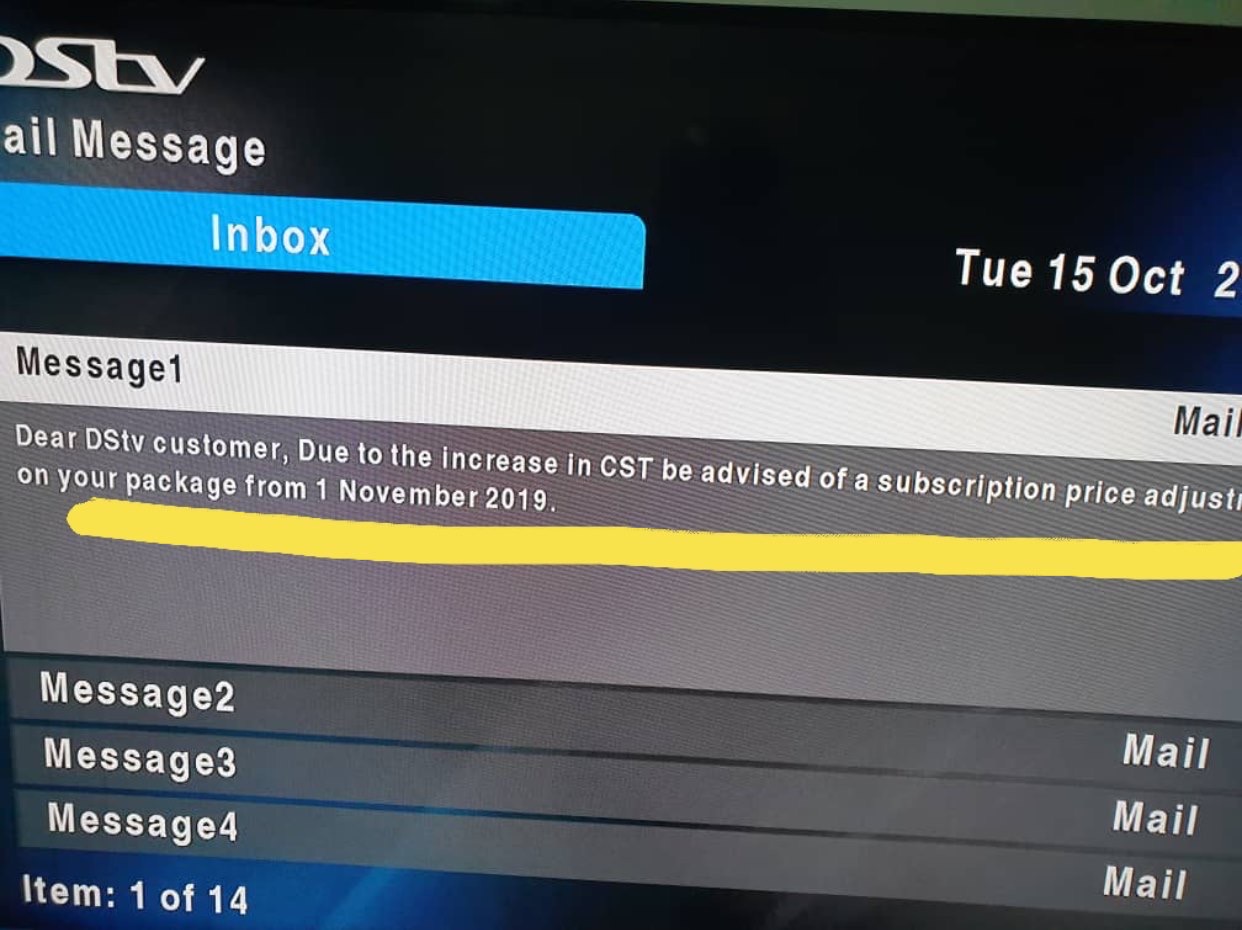 This is the first time the CST has been increased after eleven (11) years of its introduction in 2008.
The increase in the CST has generated a standoff between telecommunication companies operating in Ghana and the communications ministry which has directed the telcos to halt the upfront deduction of the tax from consumers.