Dumelo woos voters ahead of 2020 elections
The newly-elected National Democratic Congress (NDC) parliamentary candidate for the Ayawaso West Wuogon constituency, John Dumelo has been spotted doing a number of activities in a bid to snatch the Ayawaso West Wuogon constituency seat from the governing NPP ahead of the 2020 elections.
According to the actor cum politician, though these actions of his may seem like a new thing for many, his "down to earth" and "people's person" personality has existed for several years.
In the past few weeks, John Dumelo has been seen cleaning gutters, interacting with charcoal sellers and eating from the homes of constituents. Since photos of Dumelo engaged in these activities went viral, many have wondered whether the actions were part of a grand scheme to sway votes in his favour come 2020.
In an interview with The Ghana Report, Mr. Dumelo stressed he is not doing any of this to gain voters' support adding that he takes delight in engaging with people.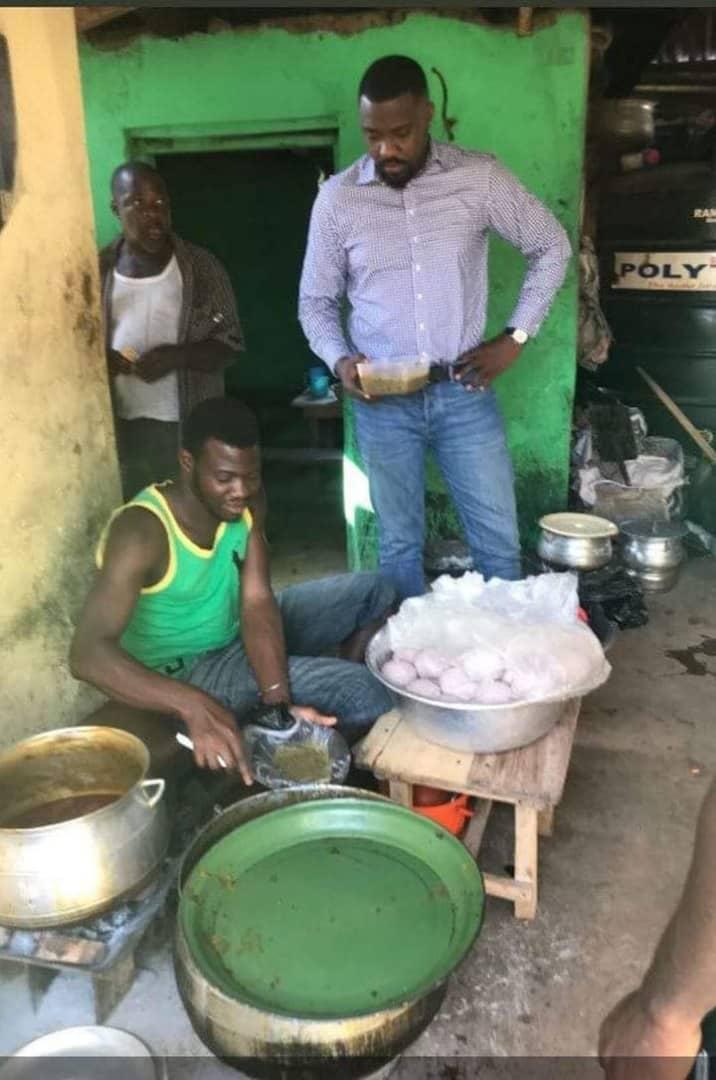 "This is something I have been doing at University of Ghana, Legon and helping out Non-Governmental Organisation (NGO) since 2012.Once you invite me to come and help, I will gladly come irrespective of my busy schedule," he said.
He added "As humans we have to cultivate the habit of helping people especially when you have been given the nod. "
He further said it is important to have a one-on-one dialogue stressing that it is only when you go to the delegates that they get to open up to you and you understand what their challenges are.
"Love till all they can give back is love,"  he said excitedly.