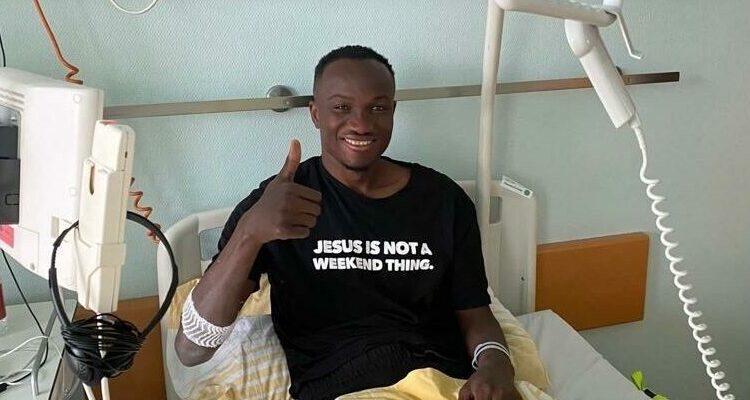 Dwamena wants to continue football despite latest cardiac scare
Ghanaian footballer, Raphael Dwamena, has disclosed his willingness to return to the pitch despite suffering cardiac arrest while playing for his current club, Blau-Weiß-Linz, in Austria.
Dwamena has been a victim of persistent heart problems in the last few years and has been playing with an implanted defibrillator since 2020.
The 26-year-old was recently rushed to the hospital after collapsing on the field during BW Linz's Austrian Cup game against TSV Hartberg last month, forcing the game to be abandoned.
"I received an electric shock from the defibrillator. It hurts and knocks you off your feet. But I didn't collapse," he said as quoted by Ghanasoccernet.

"I want to have another check done in the next few days or weeks. If everything is okay, I'll be back on the pitch and play. I've always played without any problems."
Meanwhile, doctors have said Dwamena was never in acute danger to life due to the defibrillator, even though some have advised he retires from active football.
One of such is CAF Medical officer, Dr Prince Pamboe.
He has made three league appearances for Blau-Weiß-Linz so far this season after joining as a free agent in the summer and is yet to score his first goal.
At the national level, Dwamena has made nine appearances for the Black Stars and scored two goals.