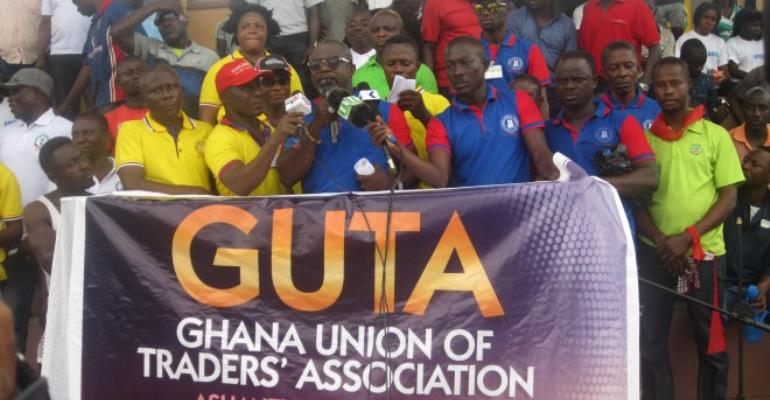 ECOWAS is dead – GUTA fumes
The Ghana Union Traders Association (GUTA) has expressed disappointment in the failure of the Economic Community of West African States (ECOWAS) to enforce trade protocols
"ECOWAS is dead, we don't have ECOWAS," GUTA National Organizer Clement Boateng declared as a retail trade feud between Ghanaian traders and other West African nationals continues to worsen.
Although Ghana's law bans foreigners from retail trading, it is flouted all across the country. Nigerian traders especially, spare parts dealers have had their shops closed down forcefully by the angry Ghanaian colleagues.
With economic integration the by-word in global trade, West Africans in the retail sector cite as justification, the ECOWAS treaty which promotes free movement of goods and people.
"They do not understand ECOWAS protocols …the fact that we have signed the ECOWAS treaty does not give foreigners the right to engage in retail businesses, Ghana has its sovereign laws" the GUTA national executive said.
Boateng's frustration is also influenced by the Nigerian government's decision to close it border with Benin, Niger and Cameroon citing smuggling concerns.
But the ban effectively locked out traders from the affected countries from doing business.
Asking for a retaliation, GUTA has called on the government of Ghana to enforce by-laws on foreign retailers.
Section 27 of the Ghana Investment Promotion Center (GIPC) Act 865 prohibits non-Ghanaians from engaging in retail trade in the jurisdiction.
Subsequent governments have, however, found it difficult to implement the law, causing the traders to go rogue on a seasonal basis.
In an interview with GHOne TV monitored by The Ghana Report, Boateng said, GUTA is not against legitimate foreign business but Ghanaian trade laws must be adhered to.
"GUTA is not driving away foreigners or Nigerians, all we want is for the laws of the land to be obeyed…..look at Melcom, Koala, City Lights they are all businesses owned by foreigners but we do not have any problem with them because they are operating within the ambit of the laws" he said.
On his part, President of the Nigeria Union of Traders Association-Ghana, Chief Chukwuemeka Nnaji said, nothing stops the Ghanaian government from sacking Nigerian retailers from the market if they want to but that should be done with a human face.
"The argument and noise do not make sense to me and GUTA has no right to close any shop, they should understand that" he argued.
NUTA-Ghana has, however, called on the government of Ghana to review the GIPC laws.