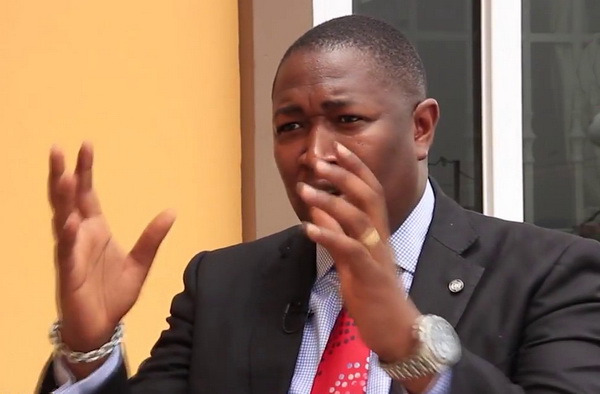 Elikplim opts out of NDC race and throws weight behind Mahama
Elikplim L. Agbemava has opted out of the National Democratic Congress (NDC) flagbearer race and thrown his weight behind the candidature of former President John Dramani Mahama.
He told Graphic Online on Friday evening that, he has taken the decision after a careful consideration and will make his full decision public by Monday.
He expects all his campaign team members and followers to rally support for Mr John Mahama and apologised to all who feel disappointed in his latest decision.
He had spoken bitterly against the National Executive Committee (NEC) of the NDC for the decision to hike the filing fees for aspirants which originally stood at Ghc400,000 from the previous election high of Ghc50,000 in 2016.
He had also indicated that, if nothing substantial was done about the fees, he was not likely to run as a matter of principle and not because he could not pay.
He had said as a socialist party, the NDC should have at all times stood with the poor and the party's credentials of integrity, commitment and loyalty to service and not the capitalist traits of moneycracy.
Below is a copy of a press statement issued by Elikplim Agbemava on the decision
PRESS RELEASE
07/12/2018
I wish to announce that after much soul searching, prayer and consultations with well-meaning Ghanaians, loved ones and family I have decided to abate my push for the presidency come 2020 and throw my weight behind His Excellency John D. Mahama.
I know this is very much unexpected. However there is much wisdom in taking this decision. It is also in line with the majority of the views in our great party that he is the best person to lead us into battle come 2020.
Beyond that, our own future vision and ambitions must be anchored on a broad-based support that will make it easy to unite the party when it is time for us to lead.
In the circumstances, I will not be picking up nomination forms by the deadline set by the National Executive Committee. I encourage my campaign team and all supporters to submit to the vision of the GO4JM Campaign for total and a resounding victory of the National Democratic Congress (NDC) in 2020.
I will like to thank God for His direction at every step of the way and express my profound gratitude to the National Council of Elders, the National Executive Committee, Friends ( far and near) #FriendsofEli2020 and my entire family for the various roles played in this short but momentous campaign to lead the youth of GHANA into a prosperous future. The future is bright and we will lead at God's appointed time.
SIGNED:
ELIKPLIM L. AGBEMAVA
ItIsPossible