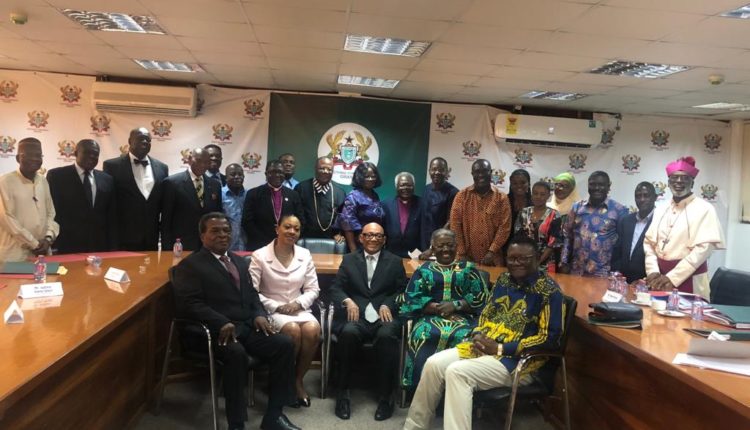 Eminent Advisory committee to meet IPAC and EC over new voters register
The Eminent Advisory committee is set to engage the Electoral Commission and the Inter Party Advisory Committee on issues regarding the compilation of the new register.
The meeting is scheduled for January 30, 2020.
The committee will engage the IPAC on the Commission's plan to compile new voters register ahead of the 2020 Presidential and Parliamentary Elections.
A statement signed by the acting Director, Public Affairs, Slyvia Annoh made this known on Friday.
The meeting comes in the wake of various controversies surrounding the introduction of the new register.
A coalition of Civil Society Organizations has collectively rejected the EC plans for a new voter register.
The eighteen (18) CSOs who are the latest to criticize the EC over its decision to introduce a new voter management system ahead of the general election.
At a press conference in Accra, the group said the move by the Jean Mensah-led administration is unnecessary.
The CSOs include the Ghana Anti-Corruption Coalition (GACC), IMANI Africa, SEND Ghana, Media Foundation for West Africa (MFWA), Institute for Democratic Governance (IDEG), Ghana Integrity Initiative (GII) and Women in Law and Development in Africa (WiLDAF).
The 21-member Eminent Advisory Committee of the Electoral Commission (EC) had earlier called on all political parties and other stakeholders to remain calm urging the EC to further engage on plans to compile a new register for the 2020 polls.
Find below the statement to that effect