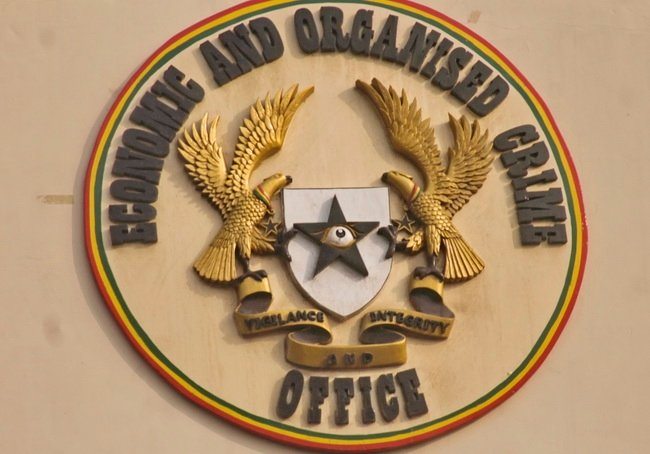 EOCO begins probe into operations of Gold Coast Securities Fund managers
The Economic and Organised Crimes Unit [EOCO], has begun investigations into the operations of fund managers, Gold Coast Securities.
This comes after complaints from clients that they're struggling to retrieve their investments.
Sources within the organisation have told Citi News that some personnel of the Securities Company have been interrogated.
A group calling itself Concerned Gold Coast Fund Management Customers petitioned the EOCO and the Securities and Exchange Commission to investigate the company.
They are particularly demanding the immediate arrest of key persons in the company, including Dr. Papa Kwesi Nduom, a former presidential candidate.
But the Company insists all is well.
The General Manager in charge of Investor Relations at Gold Coast Securities, Benjamin Kofi Afreh told Citi News that there is no cause for alarm.
He assured clients that the bank does not intend to abscond with their funds, but was working with them through the challenges to ensure that no client losses
"I can assure you that we have not gone anywhere. We haven't run anywhere. It is still the same clients that we are engaging. We are here to work with them even with the difficulty that we find ourselves in," he said.
The company in an official statement said all investments of their clients are safe. It said while it understands the concerns of its clients, it has put in place measures to ensure that all those with investments receive them but in an orderly manner.
"We do understand the concerns some have that Gold Coast may disappear like some other investment houses have done, causing them to lose their investments.  Our doors are open and will remain open for business… We have responded to the customers' rush for their investment by putting in place arrangements to secure customer funds and ultimately provide them the liquidity they are asking for. The company has publicized its plans to move SF customers to alternative products.  The company has invested funds mobilized.  Therefore, to be able to deliver the returns promised, it must make every effort to retain the investments it has made with customer funds."
It said for those who insist on getting their funds back, the company will implement a three-year installment payment plan from March 2019 to begin paying them back.
Furthermore, Gold Coast has committed to paying interest/returns due to customers before the change was announced.  About 3000 customers have been paid across the country who have demanded a return of their investments.   The company has also informed the customers who insist on getting the funds back that it will implement a three year installment payment plan beginning on March 1st 2019 during which period, customers would be paid their monies.
source: citinewsroom