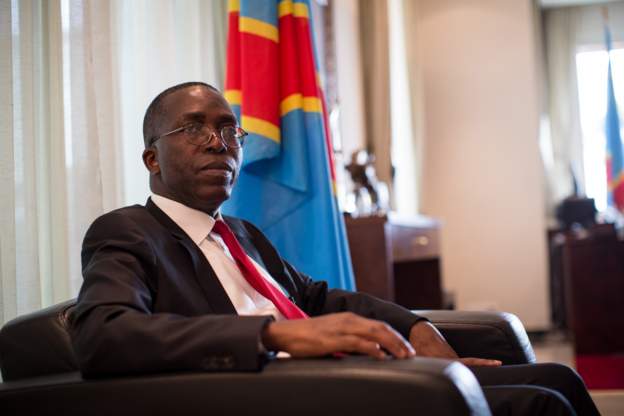 Ex-DR Congo PM drops presidency bid, backs joint candidate
The former prime minister of the Democratic Republic of Congo, Augustin Matata Ponyo, has withdrawn from next month's presidential election.
He said he would now be backing Moïse Katumbi, a millionaire businessman and former governor of the Katanga region.
Representatives of DR Congo's main opposition parties held talks earlier this week on how to ensure the election would be fair, and to investigate the possibility of a potential joint candidate to challenge President Felix Tshisekedi.
Mr Ponyo says he believes more other opposition candidates will follow in his footstep to withdraw in support of Mr Katumbi.
Both served under former president Joseph Kabila – Mr Ponyo as PM for more than four years and Mr Katumbi as governor of the copper-rich Katanga province for nine years.
Mr Tshisekedi, who's seeking a second term, was among several candidates who officially launched their campaigns on Sunday.
The run-up to the vote on 20 December has been tense.
Human rights groups have been accusing the authorities of cracking down on dissent and freedom of expression – charges the government denies.