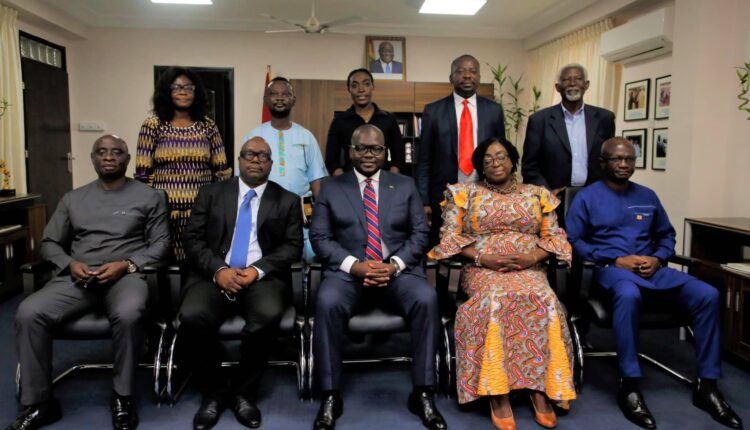 Explore Opportunities Beyond Ghana – Works & Housing Minister Charges Architectural and Engineering Services
The Minister for Works and Housing, Francis Asenso-Boakye, has challenged the Architectural and Engineering Services Limited (AESL) to explore opportunities beyond Ghana, especially in the landlocked countries of West Africa.
The minister urged the members of AESL to draw inspiration as the government's prime institution and utilise on the expertise gained over the years in built environment, and extend their services beyond the country's territories.
Mr Asenso-Boakye, said this during the inaugural ceremony of the new Board of Directors of AESL in Accra.
He recounted the numerous challenges, the company has battled over the years, and the immediate past Board and the new administration for their efforts in "restoring AESL to its rightful state."
"Since the current administration took over, the company has seen drastic improvement and have achieved quite a lot in about three years. They have now been able to regain some contracts from government institutions," he said.
He then urged the new Board to continue from where the previous Board left off by working hard and collaborating effectively with the AESL management to push the company to the next level.
He advised the Board to focus on their mandate of providing strategic direction to the management and desist from engaging in the direct day-to-day administration of the company.
The Chairperson of the Board, Professor Kwame Asamoah, on behalf of the Board, expressed their gratitude to the President, Nana Addo Dankwa Akuffo-Addo for honouring them with the opportunity to serve on the AESL Board.
He assured the Minister of the Board's commitment to provide excellent leadership to ensure that AESL plays an impactful role in the President's infrastructural development.
"We are mindful of the sacred trust impose in us and this is an opportunity to serve our country and much work awaits us to further transform AESL," he added.
Other members of the Board are Isaac Agyei Marfo, Rev Stephen Osei Yaw, Prof De-Graft Owusu-Manu, Mr Basko Kante, Mad Susana Asamoah and Dakoa Newman.
READ ALSO: Ghana Celebrates First Architecture And Design Festival