Fire destroys Kantamanto market
Fire has swept through thousands of shops at Kantamanto market in Accra's central business district.
The inferno, according to an eyewitness, started close to the Agbogbloshie Market at about 10 pm Tuesday night.
Though there were no casualties, property, and goods running into hundreds of thousands of cedis, leaving traders to count their losses.
By 10:20 pm, the fire had gone out of control and some onlookers ran to the nearby fire station to request help.
According to eyewitnesses, firefighters arrived at the scene at about 11 pm.
This is the second time fire has gutted parts of Accra's central business district in less than a month.
On November 28, 2020, there was a fire outbreak in the GCB Bank Liberty House branch in the area.
Management of the bank shut down the facility to allow thorough investigations into the incident.
They, however, assured the public that no cash got burnt during the outbreak.
2020 market fire outbreaks
The Tuesday night Kantamanto fire outbreak came barely 24 hours after an inferno gutted some shops in the Koforidua market.
Shops and various items were consumed by the inferno believed to have started around 10 am.
The blaze was reportedly caused by an electrical fault on the main power supply pole of the electricity company of Ghana which spread to the nearby shops.
In July 2020, fire swept through the Juaben Serwaa market in Koforidua in the Eastern Region destroying at least seven shops.
The dawn inferno consumed items worth thousands of cedis.
Some traders trooped to the market centre when news of the fire outbreak got to them.
The traders attempted to salvage some of their wares from their shops.
The Juaben Serwaa Market is the second-largest and populated market center in the New Juaben South Municipality.
Fire tore through thousands of shops at Odawna, a densely crowded market area in Accra, leaving traders to count their losses.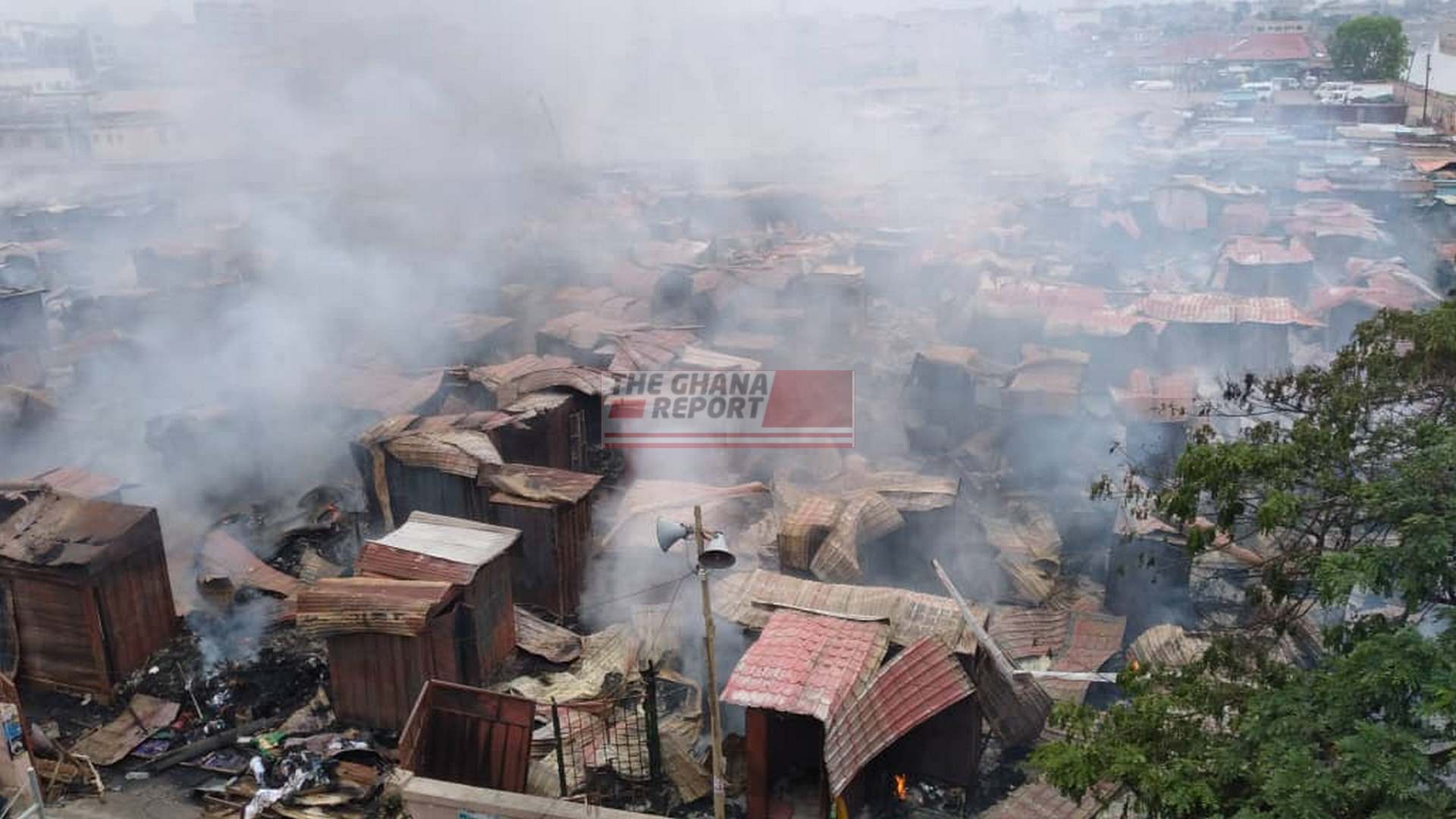 It is the second fire incident at the same market within 10 months.
No deaths or injuries were reported, but goods worth thousands of cedis were consumed by the inferno, according to eyewitnesses.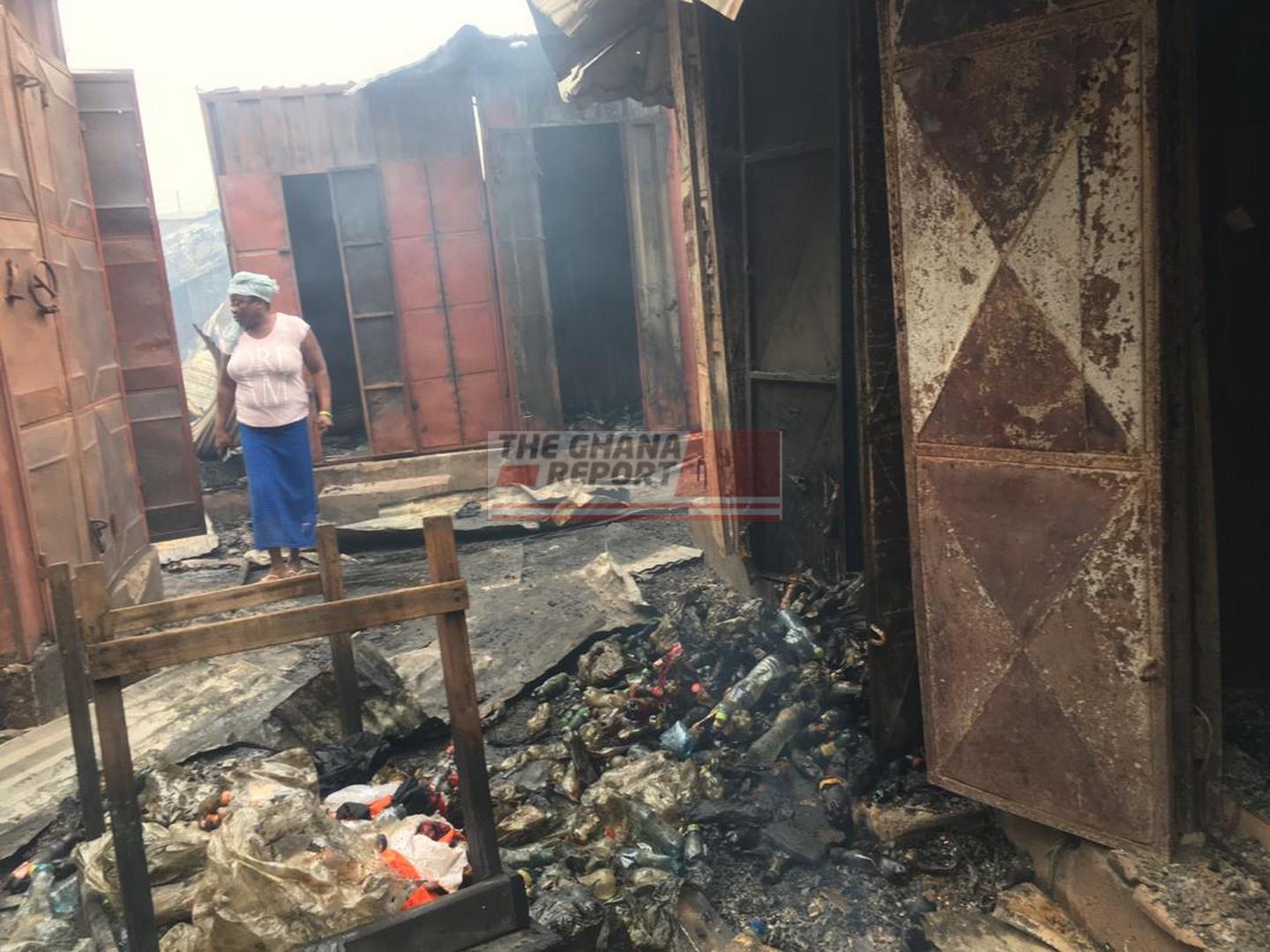 The Ashanti Region also had its share of market fires on October 21.
A dawn fire swept through about 54 shops at the French Line section of the Kumasi Central Market, destroying properties worth thousands of Ghana cedis.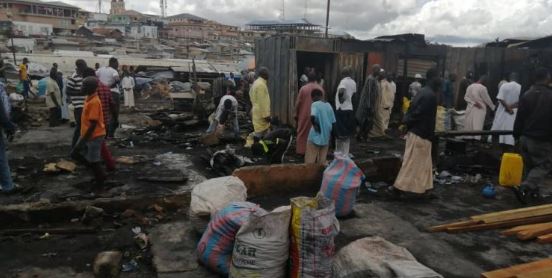 According to some victims, the fire started at about 2 am from one of the container shops and spread to other structures.
Items including empty sacks, cosmetic products as well as food ingredients were burnt in the fire.