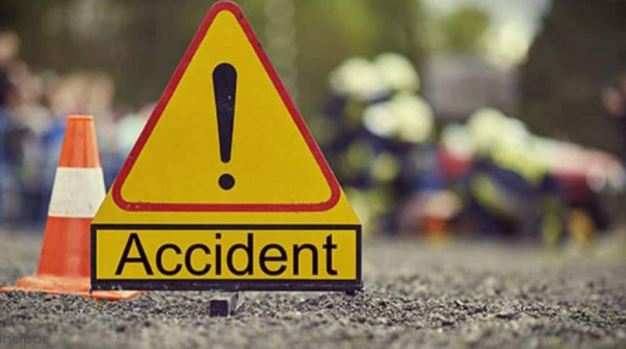 Five dead in ghastly crash at Suhum
Five people died on the spot after an accident at Obretema in the Suhum Municipality in involving a Mercedes Sprinter Bus.
They were travelling to Accra from Kumasi on the bus with registration number GW 7444 – 21 when the crash occurred at about 2:30 pm on Sunday, April 12.
According to the police, one of the car tyres burst causing the driver, 35-year-old Eric Ohemang, to loose control.
The car somersaulted multiple times before it landed in a bush nearby.
The dead persons and the others who got seriously injured were sent to the Suhum Government Hospital.
2021 accident mortalities exceed COVID-19 deaths
A total of 771 persons have died through road accidents for the first quarter of 2021.
This surpassed the COVID-19 related deaths of 752 at the end of the same period.
The figure, according to the Ghana Police Service is a significant increase in the 393 cases recorded in the same period 2020.
Out of the 771 deaths recorded, the Ashanti region recorded the highest with 171 deaths with 1,064 injured followed by the Greater Accra region, 146 deaths, and 732 injuries.
Central, Savannah, Bono, and Upper East regions respectively follow in terms of the number of casualties while the North East Region recorded only 3 deaths.
2020 accidents
The country recorded the highest road traffic fatalities in the last 30 years due to increasing motorcycle accidents in 2020.
Motorcycle accidents contributed approximately 40% to the total deaths in the last year.
Provisional data for 2020 showed that 2,589 lives were lost to road crash across the country despite movement restrictions due to COVID-19.
This figure represents a 13% rise compared to the 2,284 registered in 2019.
It was also consistent with high fatalities associated with election years as citizens hit the polls in December 2020.
If the data from the Motor Traffic and Transport Department (MTTD) is finalised by the National Road Safety Authority (NRSA), the 2020 deaths would be the highest in the last three decades.