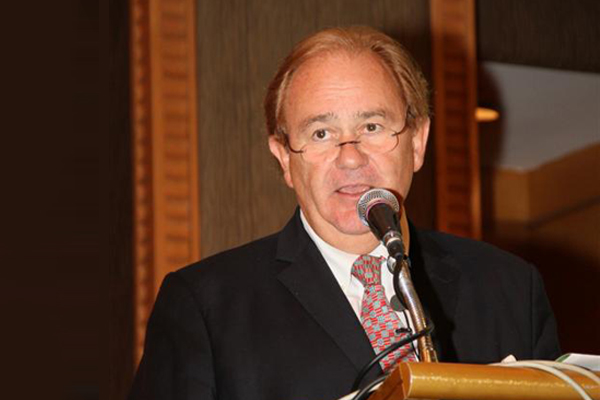 Former CEO of DBS Bank, Philippe Paillart to attend Ghana Finance Week 2018
Organisers of Ghana Finance Week 2018 have announced that global banking and finance expert, Philippe Paillart will be attending the event as Guest of Honour.
The four-day festival of financial services industry events on the theme "Achieving the Sustainable Development Goals through Innovative Finance", will showcase and celebrate the best of finance, encourage financial inclusion and provide networking, social learning and business opportunities.
Ghana Finance Week 2018 will hold from 10th to 13th October, and will see Philippe Paillart speak at both the Ghana Finance Summit to be held at the Marriot Hotel, Airport City, Accra and at the Financial Services Expo at the Accra International Conference Centre.
Philippe Paillart is Governor of The Banking Academy, a training, consulting and coaching Organisation, as well as the Founder and Partner of The Centre for Performance Management, the international benchmarking and advisory organisation.
He is also Chairman of LINK Financial and OneEmpower, a leading retail banking technology provider. He chairs The Millhouse Investment and advisory Group and sits on the 21 Centrale Partners Supervisory Board.
Mr. Paillart is the former CEO and vice chairman of DBS Bank, Singapore's largest Bank, and prior to that he served as Chairman and CEO of Ford Credit and Ford Financial Services and was the Group Executive Director of Standard Chartered Bank and Group, directly in charge of retail banking worldwide as well as the group strategy.
He created Citibank Personal Banking, the first global retail organisation within Citibank.
Event Objectives
Apart from creating a platform for financial services providers and regulators to showcase and promote their products and services, organisers, Precise Communications, say Ghana Finance Week will also seek to bridge the financial inclusion gap to accelerate the achievement of the UN Sustainable Development Goals in Ghana; promote excellence and innovation within the Financial services sector; and inform and educate the public about the various financial products that can enhance their lives and businesses.
"Following the recent collapse of a number of local banks, the Ghana Finance Week 2018 platform offers the ideal opportunity for financial services organisations to strengthen public and investor confidence in the sector. Ghana Finance Week 2018 will educate consumers, elevate the industry, improve financial performance and drive inclusion", says Stephen Gyasi-Kwaw, CEO of Precise Communications.
Visit www.ghanafinanceweek.com for more information.