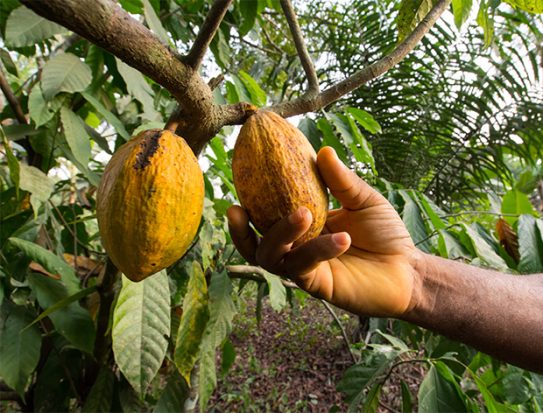 Ghana and Côte d'Ivoire partner to tackle cocoa smuggling
The Ghana Cocoa Board (COCOBOD) is set to partner Côte d'Ivoire to harmonize the pricing and trading policies of cocoa to help address the issue of cocoa smuggling.
Reports suggest that some cocoa farmers in Ghana have been smuggling their cocoa beans to Côte d'Ivoire for sale due to the higher prices offered in that country.
Chief Executive Officer of COCOBOD, Joseph Boahen Aidoo, speaking to journalists at the Côte d'Ivoire-Ghana Cocoa Initiative meeting in Accra on Friday, said the initiative would help ensure that the two countries closed the cocoa smuggling gap between them.
He said the Côte d'Ivoire-Ghana Cocoa Initiative, which would also see to the prevention of other cocoa-related illegal activities, was at its early stages.
For his part, the Minister for Food and Agriculture, Bryan Acheampong, said the move was aimed at protecting the interests of cocoa farmers.
He said the initiative would strengthen the roles both countries play in securing a better future for cocoa farmers in the region.
"We recognize the value that Ghana and Côte d'Ivoire contribute to the global cocoa industry, and therefore our interest is in ensuring that the farmers who produce the cocoa beans are fairly rewarded," he added.
Meanwhile, Mr. Acheampong emphatically stated that the meeting did not mean that Ghana was going to peg its cocoa prices at the same level as Côte d'Ivoire.