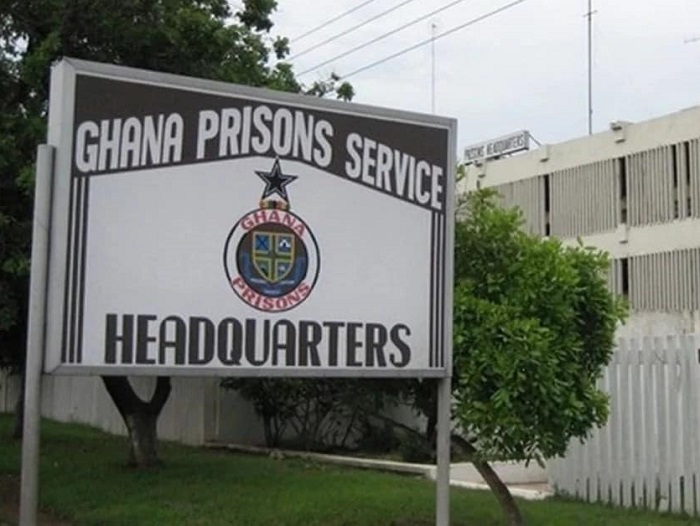 Ghana Prisons Service recalls staff from leave
The Ghana Prisons Service has asked all Prisons establishments in the country to suspend leave of officers with immediate effect and recall officers on leave for immediate deployment.
The move, one of several arrangements to beef up security during the Christmas and New Year festivities, was contained in a release issued in Accra Friday, by Superintendent Vitalis Aiyeh, Chief Public Relations Officer of the Service.
While wishing all Ghanaians a Merry Christmas and a Happy New Year and a season of joy and happiness as well as increased love for Ghana, the Service reiterated its "resolve to continue to effectively and efficiently deliver on its mandate of safe custody and welfare, reformation and rehabilitation of prisoners to ensure public safety during this festive period."
It said the security measures are also to ensure that prisoners take part in the celebrations peacefully, devoid of any security shortfall.
Other measures include;
All staff who are engaged in outdoor labour, industrial and farming activities should be withdrawn to strengthen security in the yard.
All Prison Security Committees should be made functional and operational for the period.
Members of the Inner and Outer Perimeter Security Unit, as well as the Intelligence Teams should be extra vigilant, whilst the Operation Teams should be put on standby to deal swiftly with any security threat during the season.
Members of the Prisons Directorate will pay unannounced supervisory visits to the stations during the season.
Visits by the public
The prisons are open for visits during the festive period. Families and friends of prisoners can visit and donate items to them.
Religious bodies/Groups can also visit and have fellowships/talks with inmates, as well as donate items to them. They are however to note that, not more than twenty (20) of their members will be allowed into the yard at a go.
Security checks
Visitors are kindly requested to subject themselves to security checks (body and items searches) at all prison entrance. Visitors are entreated to corporate with authorities in this regard.
Prohibited articles
It shall be an offence against prison security for any visitor to carry into the prison yard any item considered as prohibited. Some of these articles include guns and ammunitions, narcotic drugs, alcoholic beverages, cigarettes, mobile phone and its accessories, canned items, sharp objects, dangerous implements, cameras, drones etc.
source: Graphic Online