Ghana School of Law attributes entrance exams success to coronavirus effect
The Ghana School of Law has attributed a significant success rate in its entrance examination to the aftermath of coronavirus pandemic.
The school's director, Maxwell Opoku Agyeman, explained the pandemic compelled the postponement of the entrance exams which is usually written in July.
The 2020 examination was rather administered in August.
At least 40% of the 2,763 students who sat the examination passed, compared to only 7% pass rate in 2019.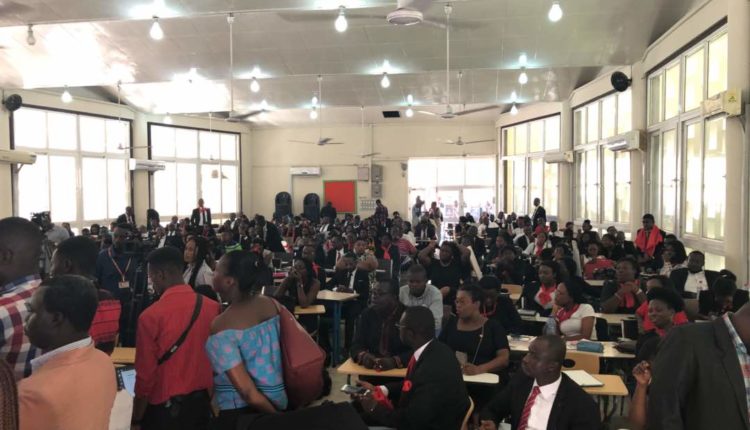 The 33% increase comes at a time of growing calls for legal education reforms to allow greater number of students to purse the professional training.
The agitation by the students and some lecturers has caught the eye of the two main political parties, both promising different reform plans if elected.
The significant increase in the pass rate was interpreted by some as an attempt to placate the reformists especially as government has an election to win.
But the Director of the Ghana School of Law has said better preparation was the secret to the unusual success.
"This year, what we did was that because of Covid…We gave them almost 3 months' notice for them to prepare for [the] exam…" he said.
The General Legal Council has held that the poor pass rate was because students were not taking their examination serious, a position rejected by the campaign for legal education reforms.
While the students and their lecturers point to deliberate underhand tactics to frustrate the ambitions of students and preserve the profession for a caste, the GLC has said it won't compromise on quality education in favour of a growing desire for the law profession.
A demonstration last year by the students resulted in clashes with the police.
Law students, forming a coalition has been at loggerheads with the General Legal Council.
But the tension is beginning to thaw following the swearing in of a new Chief Justice, Justice Anin who also heads the GLC.
In a statement following the publication of the 2020 results, the National Association of Law Students praised the Chief Justice for his pro-reform posture, an antithesis to the former CJ, Sophia Akuffo, who asked Ghanaians interested in law to go on Goggle.